Cyber Monday Graphic Design Templates – Flyers, Posters, Facebook Covers and Landing Page Designs
Creative, modern, minimalistic, and expertly-designed Cyber Monday graphic designs that will help you promote your products by flyers, social media, banners, landing pages and more!
Cyber Monday Flyer Design Template V2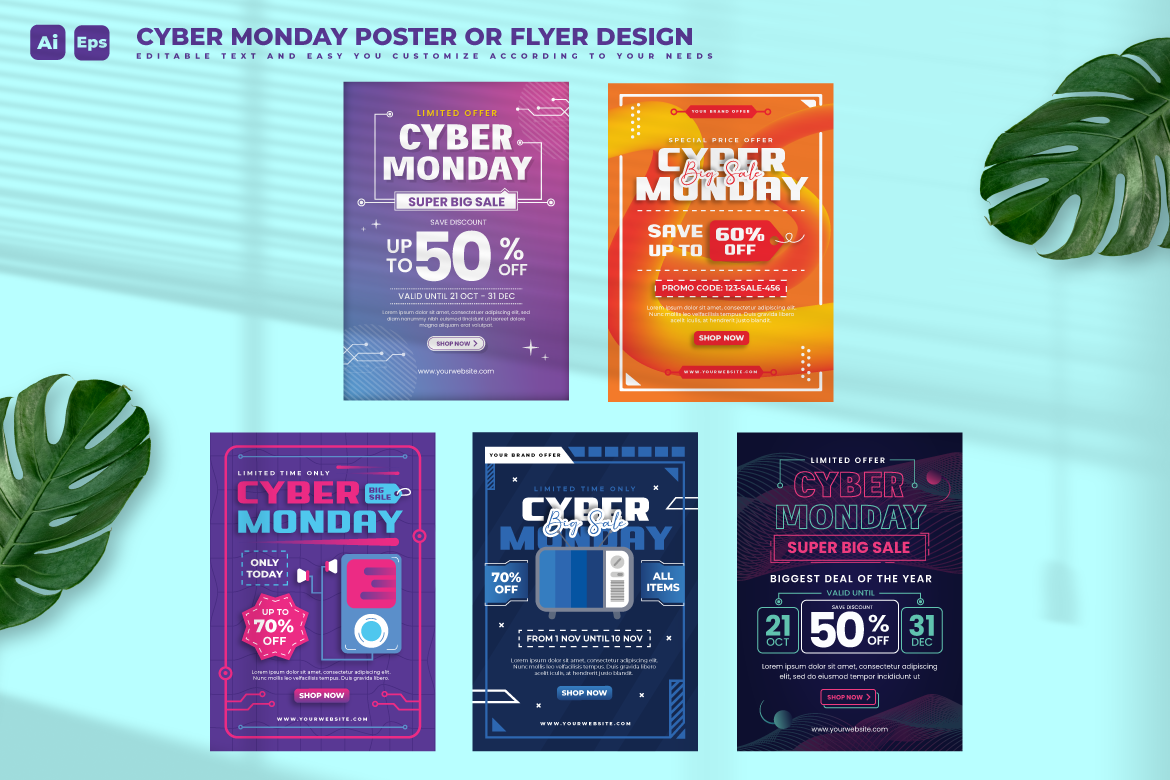 Cyber Monday Banner Design Template V5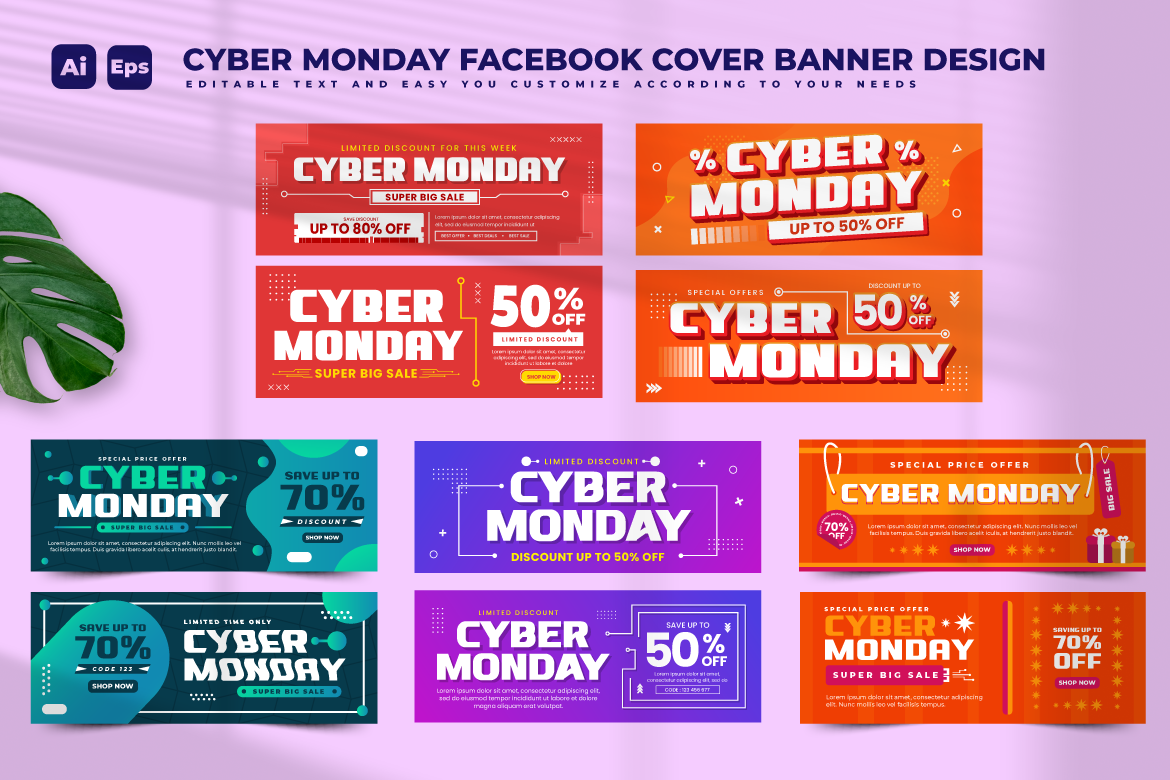 Cyber Monday Landing Page Design V3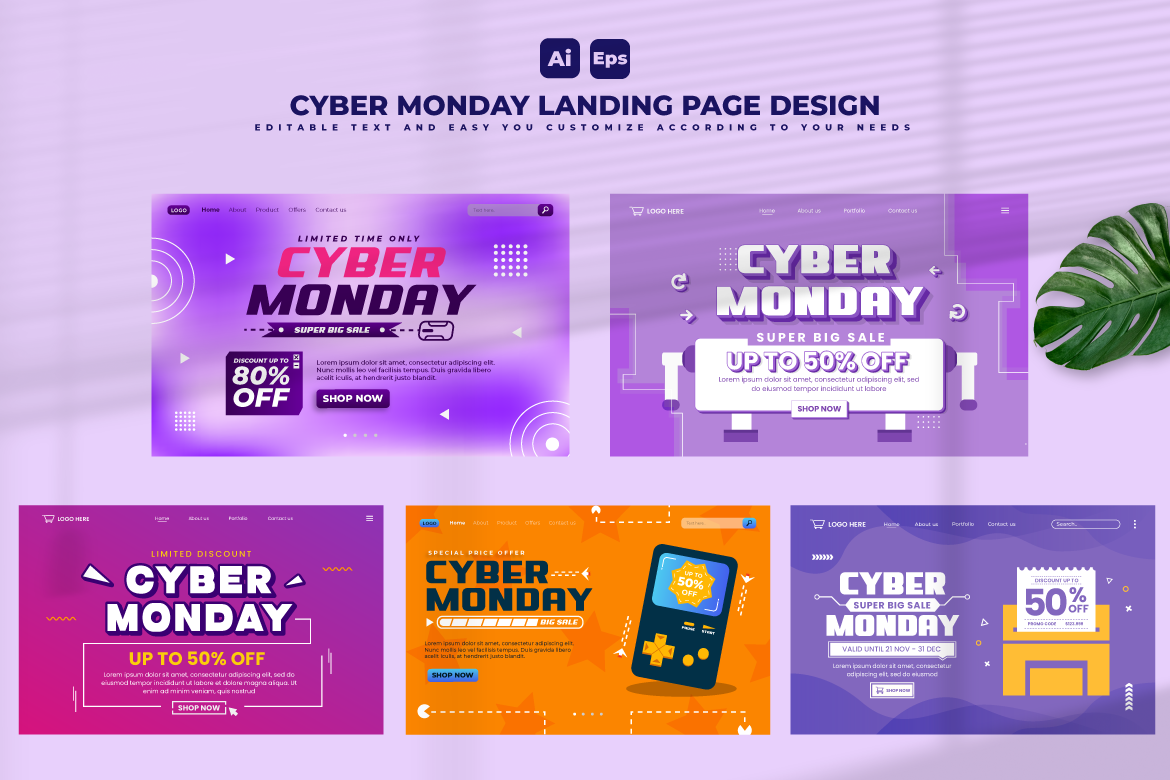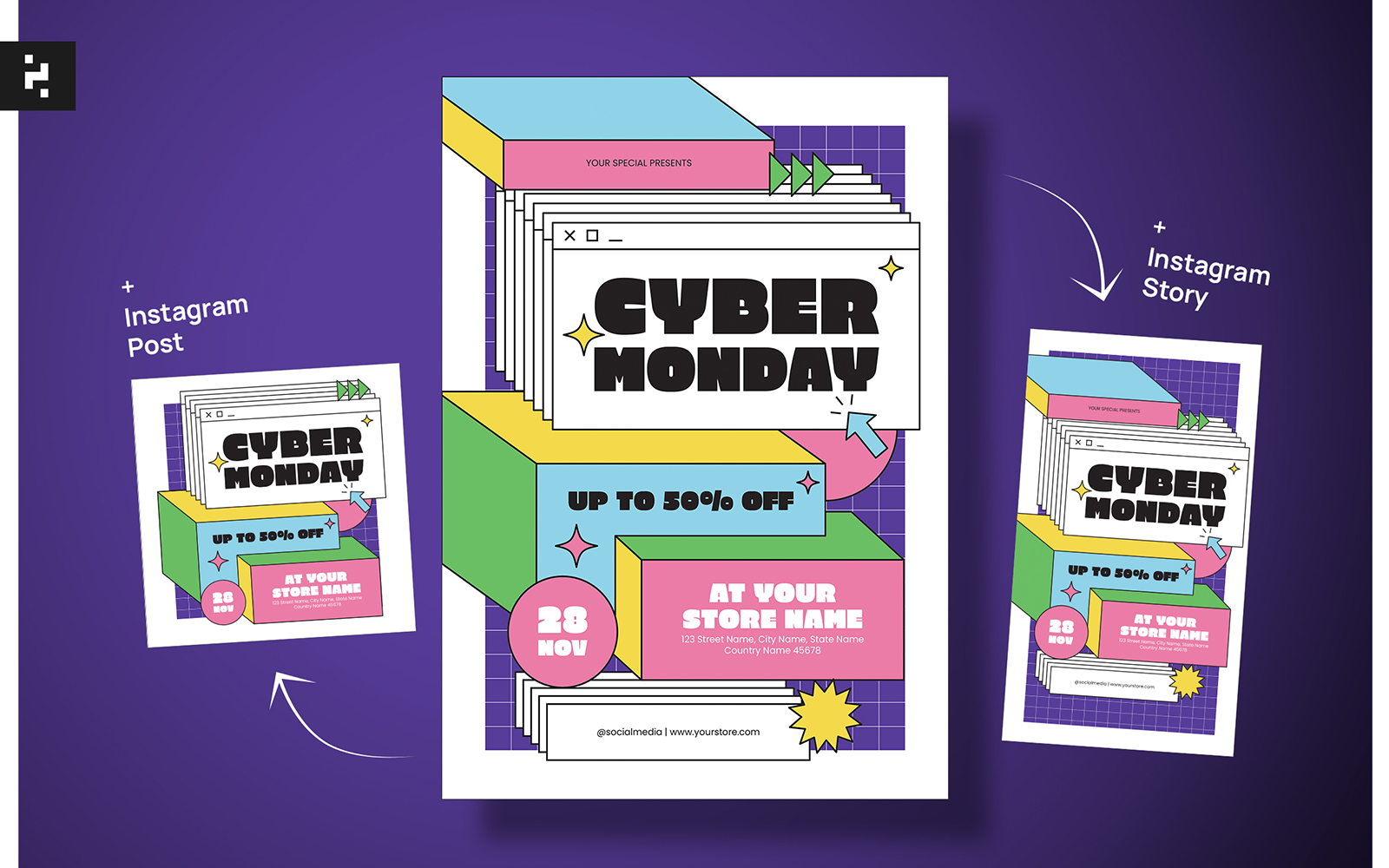 Cyber Monday Banner Design Template V3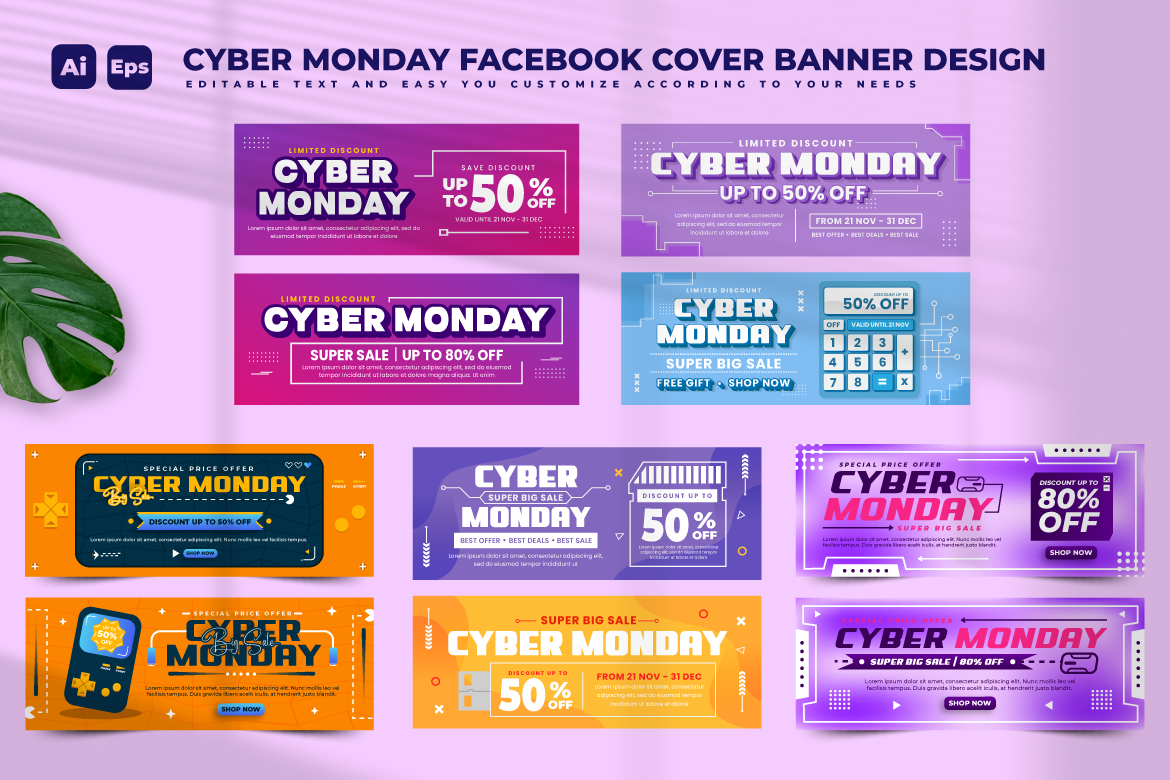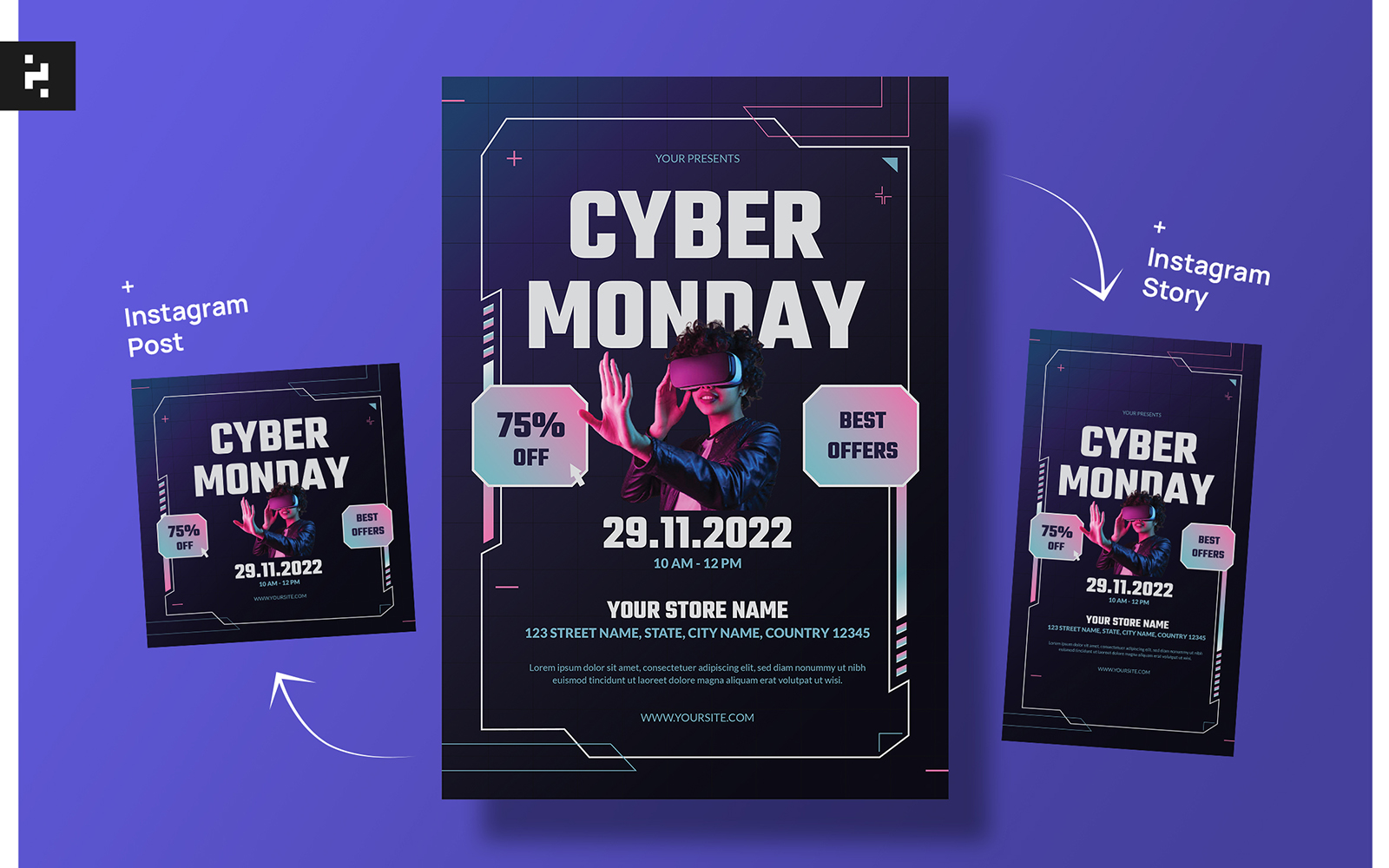 Promote your event to the public by giving them an insight into your event. Using this flyer template, you can share information about your event while maintaining a good and direct design.