What do you want your website to look and feel like? Stylish and contemporary. Distinctive and dramatic.  Geometric with creative visualization and double exposure techniques. Versatile with predesigned multi-purpose pages. Multiple blog variants for that classy and professional look. Easy to use, functional and dependable.
Here we present a roundup of the best and most creative Joomla templates,  responsive templates, easy to edit and navigate, user-friendly, modular, functional, reliable and built to the latest web standards. Customize them with your own images and text and you're ready to go! Creative Joomla website templates for business, photography, diving, fashion and investment.  You can even create several websites with one of our multi-purpose templates – for a business, web store, portfolio, blog or web studio.  The use of black and white, color with white space, design and bold typography is one of the notable elements of some of these templates.
Sombra – Black & Color Multipurpose Joomla Template
Sempatic Kindergarten and Kids School Joomla 4 Template
Dryad – Gardening Company Joomla 4 Template
Dryad is a Joomla Template designed specifically for your company that deals with gardening and other outdoor maintenance services and offering you a wide variety of unique features.
Barbon – Barber Joomla 4 Template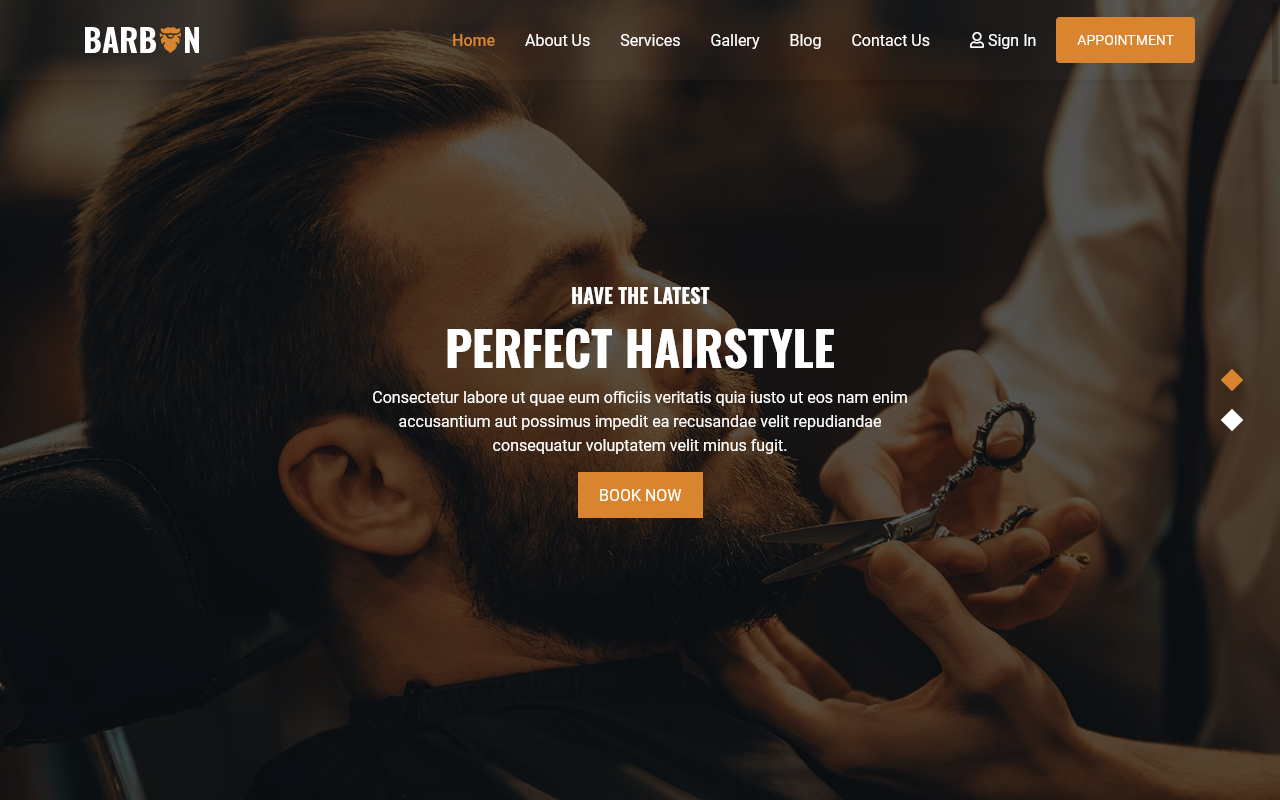 Planis Video Gallery – Movie Joomla 4 Template
Rhombus Business Responsive Joomla Template with Blog and Gallery
This carefully crafted Joomla website template has a distinctive look, with its restrained yet dramatic use of space. Rhombuses feature overlapping images of businessmen against cityscapes, using creative visualization and double exposure techniques. White space allows the text to stand out. Scrolling down the homepage takes you into sections of the site at a glance, with a navigation menu on top. The Blog and Gallery breaks repetitiveness by changing the visual format to squares, with the Gallery displayed in a carousel.
Diving Club – Sports & Outdoors & Diving Responsive Joomla Template with Slider, Parallax and Gallery
This well-designed Diving Responsive Joomla Template for sports club websites offers functionality, reliability, great looks and can be quickly and easily edited with your own content. The underwater backgrounds immerse you in the world of diving with the Slider, Parallax and Gallery. Diagonal-shaped banners in orange and blue on the homepage divide content into neat modules, with numbering and text next to a diver to provide information about divinF. Divers in circles call attention to events.
Modesto Photographer Responsive Joomla Template with Bootstrap, Forum, Gallery and Blog
Fashion photography takes centerstage in this template with the name of the photographer below. Black and white photos with red accents for buttons and hover elements give the site a bold appeal. The three line menu symbol on the top left opens up to reveal the menu tucked away on the left, for ease of navigation. The Gallery can be viewed by category and has a contemporary look with text captions on transparent red backgrounds that appear on hover. The Blog has articles with large attractive image banners.
Ian Peterson Responsive Joomla Template
Jacob Photographer Responsive Joomla Template
Create a professional and attractive online resume with the help of this stylish template. It is a great solution for introducing yourself and your works to potential clients. This photographers Joomla theme is built in accordance with the modern IT standards and will be a perfect fit for any freelancer, whether it is a copywriter or a web designer. A clean layout makes the content look clear and structured, so visitors will find any information about you in a matter of clicks.