Here's an ultra-cool collection of Christmas videos and animated backgrounds suited for broadcast, commercials and presentations. You can use them to jazz up your Christmas home videos and presentations too! We invite you to enter a world of special effects and high definition – pop-up cards and books, 3-D effects, customizable e-greetings where you can place your own message, loopable backgrounds, scripted messages, video titles, text holders, logo holders, sparkles and more! Use these animated Christmas videos, introductions, backgrounds and creative greetings to keep your audience spellbound! We've saved you hours of design and render time with this collection of ready-made Christmas videos! Simply edit the text, drop in some music, and render…it's that easy!
Christmas Intro 02 Motion Graphics Template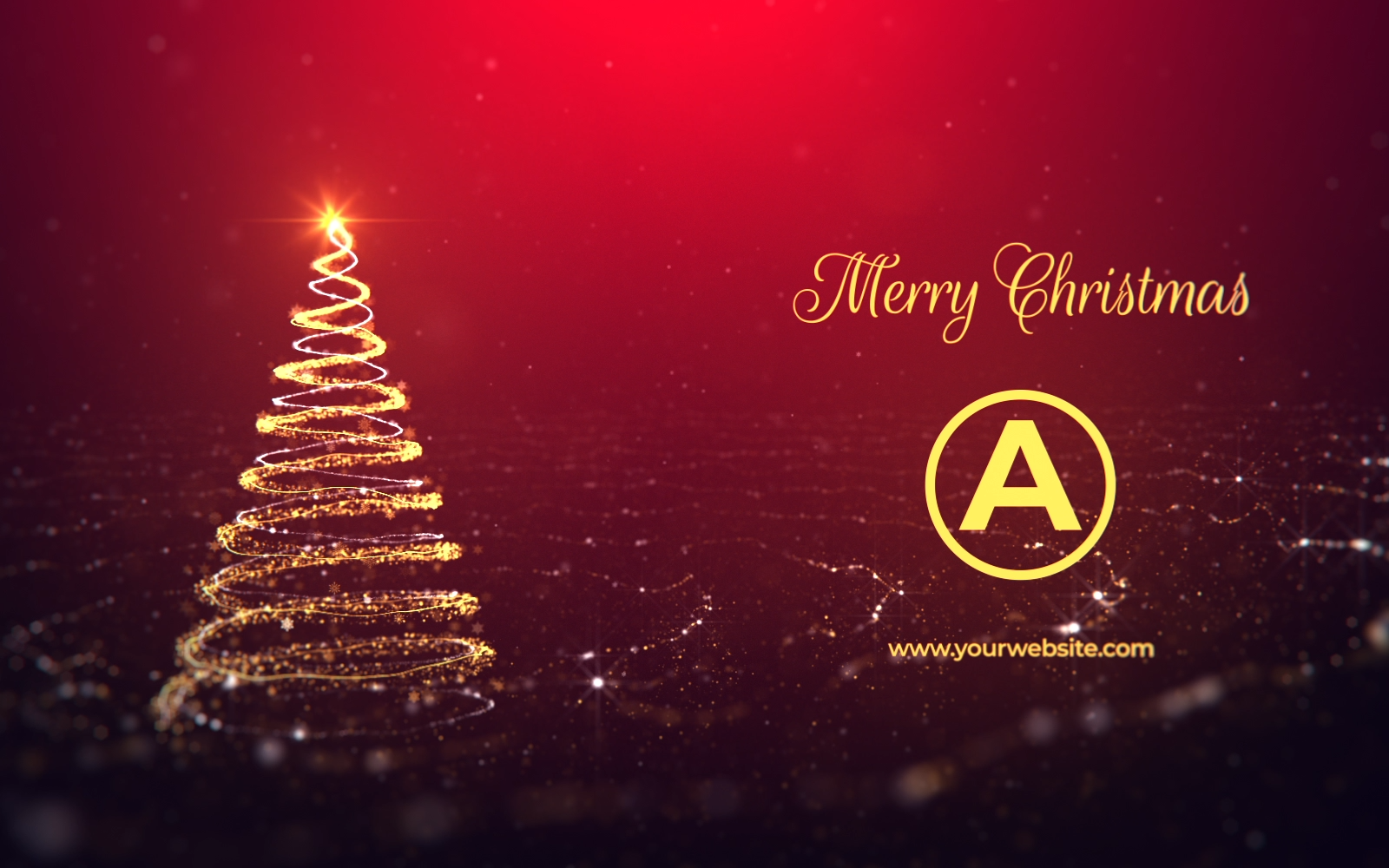 Christmas Wishes in a Tree Typography Video Animation
If you are looking for a simple yet stylish and original Christmas & New Year greeting card – you found it! This project contains a Christmas tree that is build out of your kind greetings. You can easily personalize 'Christmas Tree New Year Greetings' by adding your logo and your own text. By this you can easily create a beautiful complimentary video for your customers, colleagues, employees or as well for friends and family. This project can also serve as a festive opening for a New Year YouTube video or even as a broadcast element.
This After Effects project is very easy to customize – just drop your logo into 'Logo Placeholders' compositions and edit text layers. If you have any questions, do not hesitate to contact me via my Videohive profile page.
Christmas Slideshow With Snowflakes Animation
Looking for Christmas video ideas for your business or social media? Use this Slideshow After Effects template for creating a traditional greeting card with your wishes, a New Year slideshow or a YouTube vlog opener. Tell your story of the year, show the most interesting or funny moments, thank your team and clients for their trust and do it in a warm friendly way.
The design is based on a Christmas video effect with white sparkling snowflakes flying on a deep blue background covered with patterns of frost just like on the window glass. The shining golden titles support the movie trailer style and the holiday atmosphere. All the composition is filled with white rays of light. The moving scenes are changed with a snow throw towards the viewer.
Christmas Greetings Motion Graphics Template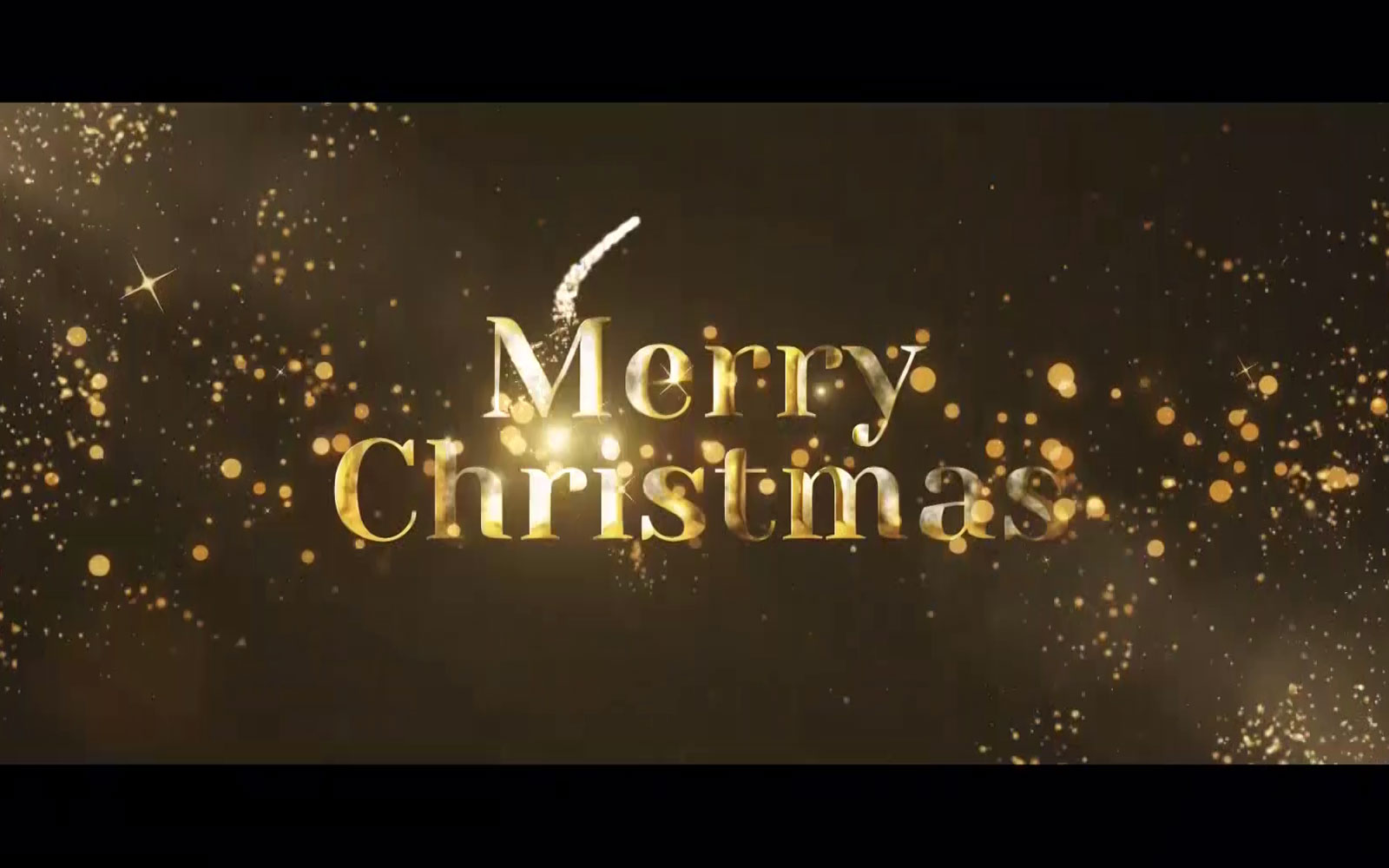 Christmas Video Animation Greetings
Christmas Wishes Multi Video – Photos in Christmas Tree Video Animation Greetings
Christmas Greetings Full HD, 1920×1080 Pixels, After Effects Video Template
Unique, simple, cinematic style Christmas title animations for this holiday season.
Christmas slideshow with beautiful ferns animation – After Effects Full HD Video
Christmas Wishes Video Animation – Red Ribbon with Snowflakes Opening Animation
Merry Christmas Parallax Slideshow
3D designed Christmas opener for TV, Web and Social media projects – Particle Design After Effects Full HD Video
Christmas Slideshow Video Template with Pine Cones and Ferns Frame
Sparkle & Shine Christmas After Effects Full HD Video With Golden Ribbons of Light
This is a beautiful design that's full of holiday cheer—an elegant way to show family, friends, and customers how much you appreciate them this holiday season! Featuring sparkling ornaments, dancing particles, and golden ribbons of light, this template is a holiday greeting card that's sprung to life with wondrous Christmas magic!
Christmas Promo Pack – Animated Video Template
A Full HD, 1920×1080 Pixels, After Effects Template
Complete Promo Pack with Slideshow, Intro Opener, Lowerthirds, Overlays and Transitions
Christmas Tree Animated Intro Video 
Blue and Gold Animated Christmas Card Greeting Video After Effects Template
Merry Christmas Slideshow Video Animation / Holiday Greetings / Winter Memories Album / New Year Titles
---
Christmas Wishes  and New Year Wishes 2020 – Animated Baubles, Snow Effect and Beautiful Gold Text
Christmas Greetings Video Template
"Christmas Greetings" is an AE CS6 and easy to use project to send Christmas Greetings to your family, friends and customers with its sparkling ornaments, particles and with your images. Perfect for creating funny Christmas Intro, Corporate, Company Seasonal Grettings, Corporate Holiday Greetings, Family Celebration, Church Christmas Celebration or Church Christmas Greetings also for your YouTube Channels and Websites.
---
---
Beautiful Sparkly Animated Christmas Video Card
Merry Christmas, Hand Drawn Brush Opener After Effects Template 1920×1080 Full HD
Merry Christmas, Hand Drawn Brush Opener is a beautiful and clean AE Project. It gives you the ability to create absolutely stunning video clip with your images, video files, and titles. Just paste your photos / video clips and change titles – You are ready to render!
Christmas After Effects Lighting Up Greeting Creative Video
Snowflake Christmas Greeting Full HD After Effects  Video Template
Christmas Full HD Premier Pro Video
Christmas Full HD Video Card After Effects Template
Christmas magic light reveal After Effects Template with tree light
Merry Christmas And Happy New Year Resizable After Effects Template
Christmas Slideshow Full HD After Effects Video Template
Christmas Snow Globe Wishes Full HD After Effects Video Template
Christmas Opener with magic particle reveal After Effects Full HD Video Template
Beautiful Red & Gold Christmas Tree Video – Full HD resolution
Magical Fairy Dust Christmas Greetings
Christmas opener with 2d flat design After Effects template for christmas projects
Fun Christmas Intro, Holiday Greetings
Fun & Magical Santa Claus Video for Gifts and Discounts – After Effects Video
Beautiful Christmas Slideshow with Magical Transitions
Christmas opener with 2d flat design for Adobe Premiere Pro 2018 Template
Christmas Greeting Card with unique Holiday Magic atmosphere After Effects Video
Snowflake Motion Graphics Background
Christmas Wishes With Animated Illustrations After Effects Video
Christmas Greetings Video – Blue & White Theme