Red is striking, energetic, confident and bold and we're seeing it used in different ways in web design these days.  Keep in mind that the viewer's eyes will first be drawn to red in the design. Make sure you balance red with neutrals like white, black or grey, so that it does not hurt the viewer's eyes.   Red contrasts well with blue and can be used in a myriad shades and along with other colors to enhance any site – in borders, in menus, in buttons, in calls to action and in banners.
Red is great for action sports and youth-oriented websites. It is a favorite among companies seeking to convey an image of confidence, energy and determination. Red as a color overlay on an image or background can tone down the color while arresting the eye.  Red is the perfect color for online sales, as it creates a sense of urgency and increases conversion. You will see red used in modular color blocks, in tones that don't hurt the eyes, in monochromatic color themes using different shades of red, or combined with other colors in analogous color palettes, or red is used simply as an effective accent color in web design.
Zoom Express – Delivery MotoCMS Landing Page Template
In this template red is paired with a  dark blue contrast.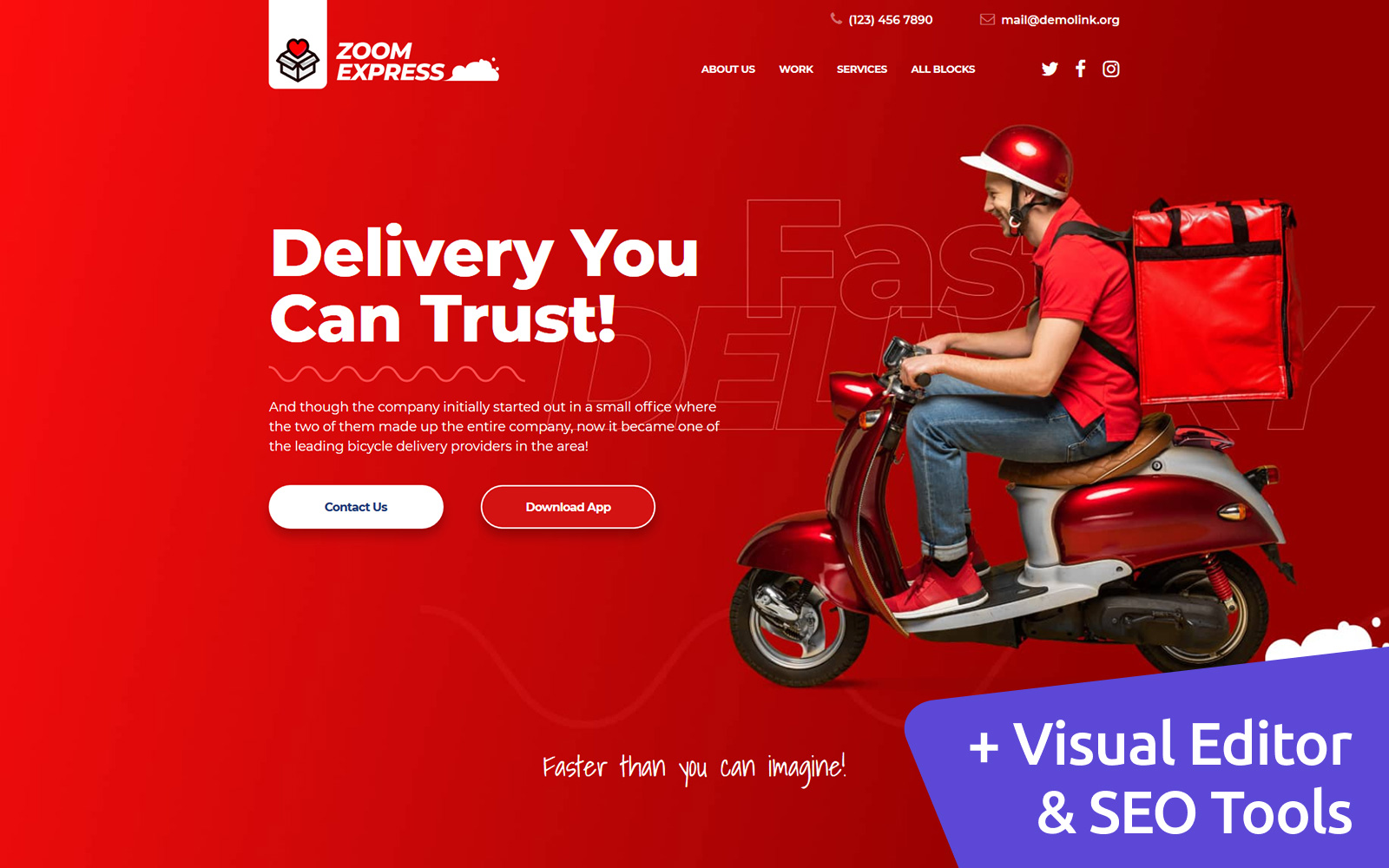 Creative Red and Black Geometric Website Design – Motorcycle OpenCart Template
Take a look at this creative Motocross OpenCart Template with design focused on inclined lines and large photography. Lively red color palette of the template symbolizes energy and speed, and is ideal for companies selling auto parts, motorcycles and sports equipment. Its titles are designed with the combination of regular and bold uppercase fonts in order to improve readability and attract attention. There are plenty of features that will come handy if you are planning to expand your business Facebook integration for social media marketing, predesigned progress bars to demonstrate your skills in a visual manner, newsletter subscription forms, and many more.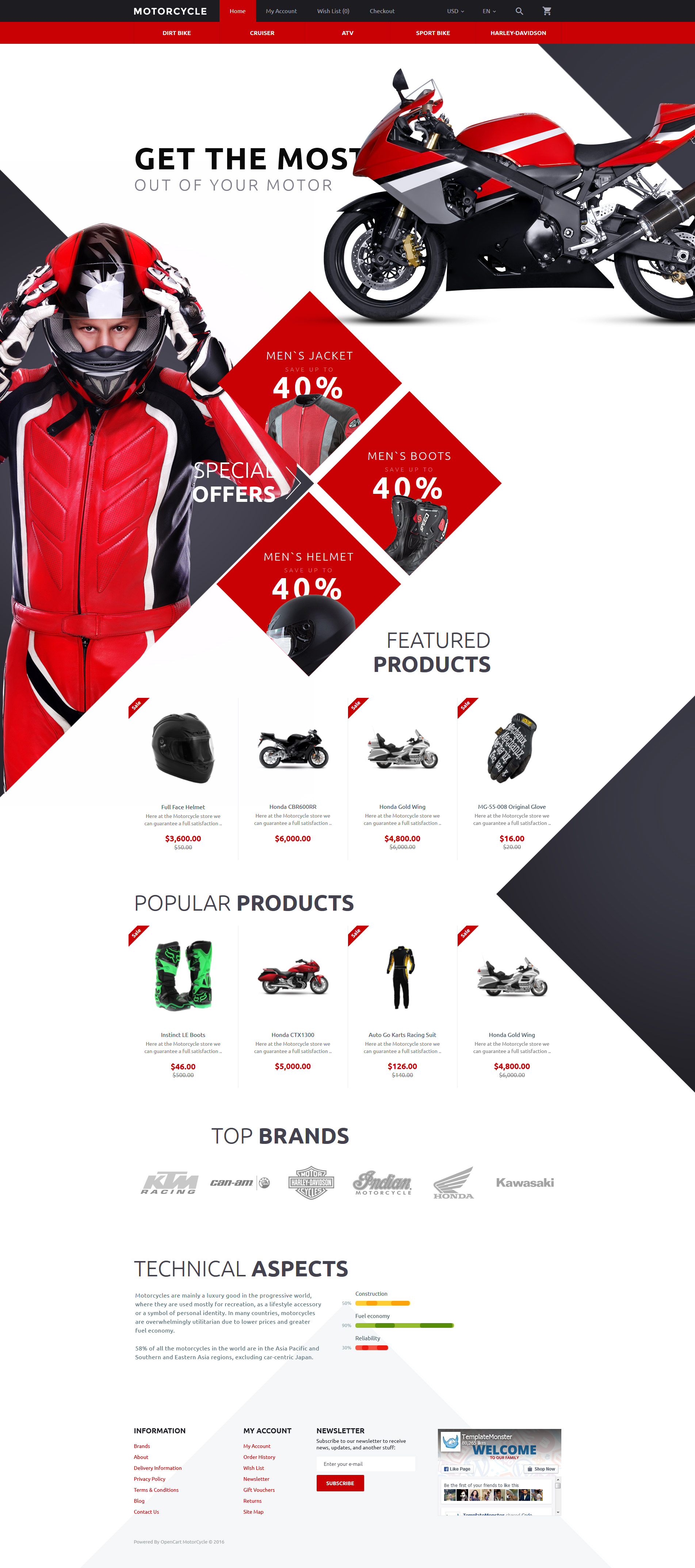 Radio-FM – Website Template – Red and Black Theme
Freebone – WordPress Music Band WordPress Theme – Red and Black Theme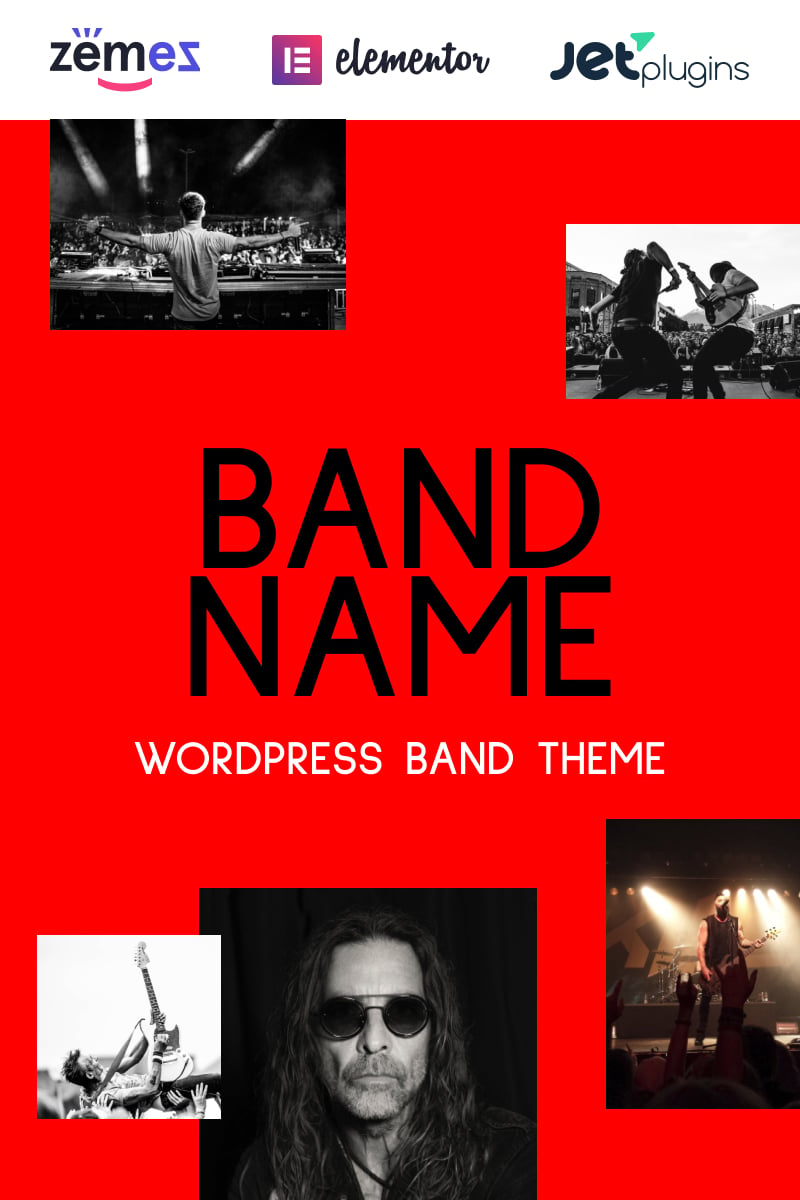 Gravitas – Shipping Company Moto CMS 3 Template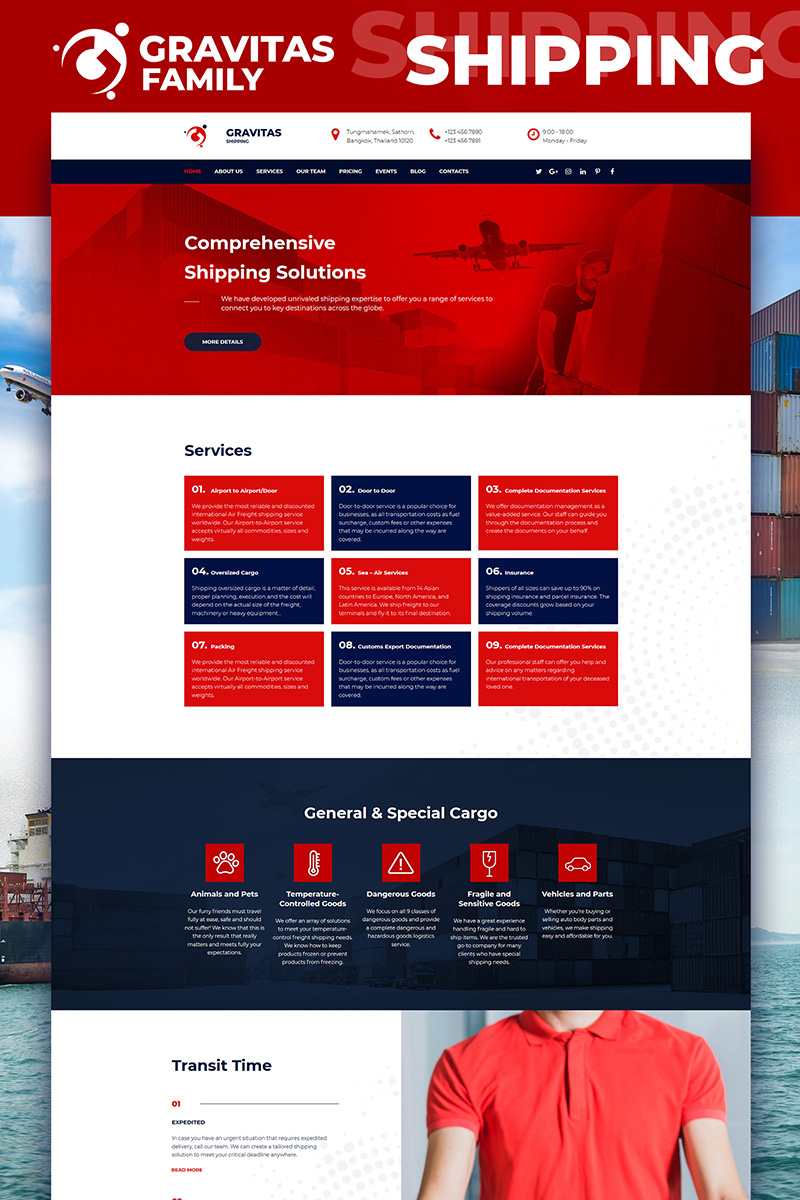 Mycar – Automotive & Mechanic Responsive WordPress Theme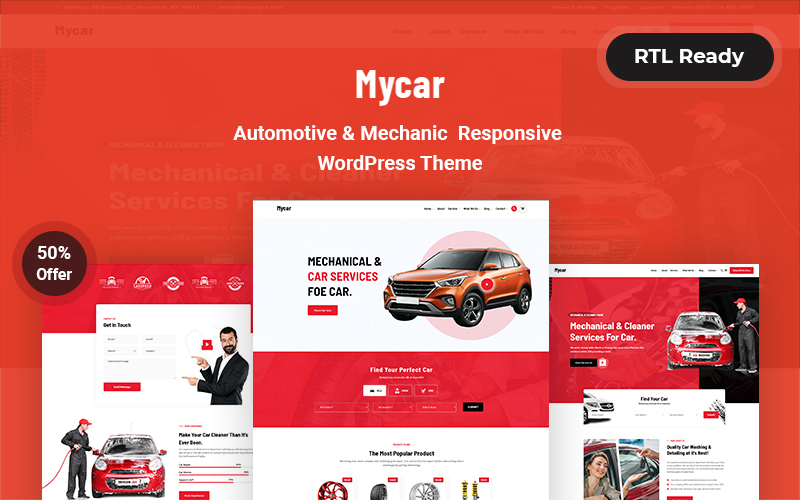 Keywalla- Key Service Website Template – Red and Grey Theme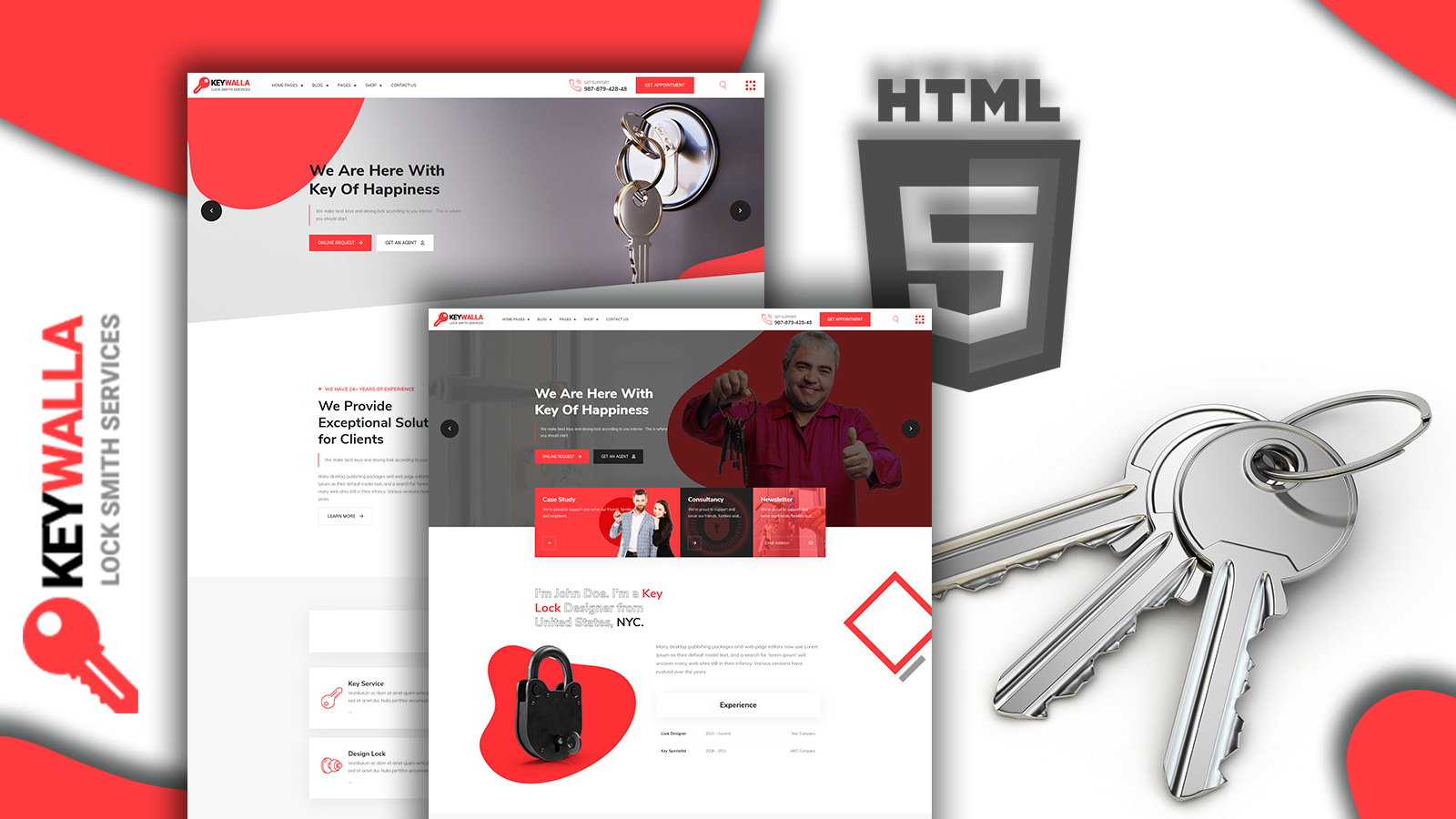 Painting Company & Painting Services HTML5 Website Template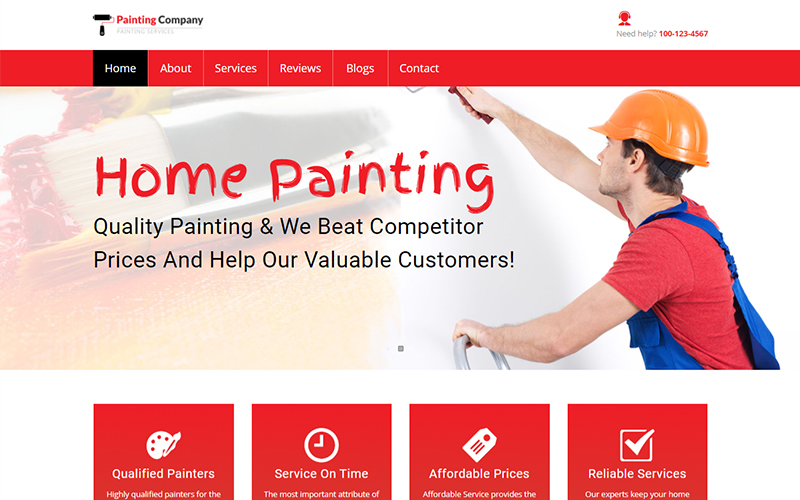 Template 52922 –Red and Black Cars Magazine Responsive Joomla Template with Slider, Gallery and Blog
Red, black and white make a powerful statement in this  Cars Magazine Responsive Joomla Template with Gallery. What immediately catches the eye is the unusual geometric background design in red, grey and textured black, using triangles, diagonals  and  image overlays.  The background contrasts with the rectangular page layout.  The slider displays the latest models of cars with animated text captions. Latest cars are stand out with striking red hover effects with overlays and gradations. Featured cars turn black and white on hover while text boxes turn red on rollover. Red is used along with large white fonts in the logo, in buttons, banners and menu hovers. The gallery with black textured background can be enlarged and viewed as an impressive full-screen slideshow.  News is presented in a blog with images and video.