Reach for the top with your favorite sport!  Pick from this range of best sports website templates – for yachting, equestrian and riding clubs, golf and mountain cycling clubs, soccer and tennis clubs, gym and fitness classes, online sports stores,  sports supplies and equipment,  sports training and classes.  From CMS templates like WordPress themes, to e-commerce templates like Shopify themes, these responsive website templates are designed to the latest web standards, are easy-to-customize and come with a host of features that make your website stand apart from the rest.
---
Phoenix – Golf Club WordPress Theme
Phoenix WordPress Theme is carefully scripted WordPress theme for Golf Club, Golfer, Sports, Sports Club, Golf Lessons and All Golf Services.It is a full corporate concept WordPress theme with full-width impressing slider area and 3D services area.
SPORTY – Sport Club WordPress Theme
Your well-equipped sports club needs a well-defined website to make a lean, sporty presence on the net. Here's our "SPORTY – WordPress Theme for Sports Clubs" to accomplish this wish of yours.
Football Club – Sport Clubs WordPress Theme
Football Club WordPress Theme is custom WordPress sports theme developed for Football Club, Football Team, Footballers, Players, Clubs, Soccer, Match Results, Match Fixtures and anyone who is interested in Sports.
Blueking – Diving Club WordPress Theme
Blueking WordPress Theme is a professional WordPress theme for Diving Club, Swimming Club, Swimming, Ocean, Marine Science and Diving Education.You will get a great impression with the Wavy Custom Slider area. With the 3D services area and stunning effects, your visitors will add your site to their favourites.

Piston – Motorsport Racing WordPress Theme
Piston WordPress Theme
 is professional WordPress theme carefully developed for 
Motor Racing
, 
Motorcycle Racing
, 
Motorsports
, 
Motor Clubs
 and All 
Racing Events
.
Team11 – Cricket Responsive Website WordPress Elementor Theme
When you're building your own sports website, you'll want to get audience inspired about your club or team by adding your design with as much adventure and branding as possible. The best way to achieve this is to go with a Team11 sports theme that offers lots of customization options – such as the Latest Match Update.
Naika Fitness Gym Shop WordPress Theme
Naika Gym & Fitness WordPress theme
is a unique and modern WordPress theme designed for gym and fitness websites, fitness clubs, yoga cubs, sports trainers.
Naika Gym & Fitness WordPress theme
includes advanced typography options, a number of pre-defined and professionally designed shortcodes developed with the help of WP-Bakery plugin, and much more features allowing for the quick and easy website launch.
Chessta – Chess Club WordPress Theme
Chessta WordPress Theme
 is a professional and elegant WordPress theme for 
Chess, Chess Club
,
 Chess Tournament
,
 Chess Events
,
 Chess Matches
,
 Chess Blog 
and 
Chess Sport
.
Tennises – Tennis and Sports Club WordPress Theme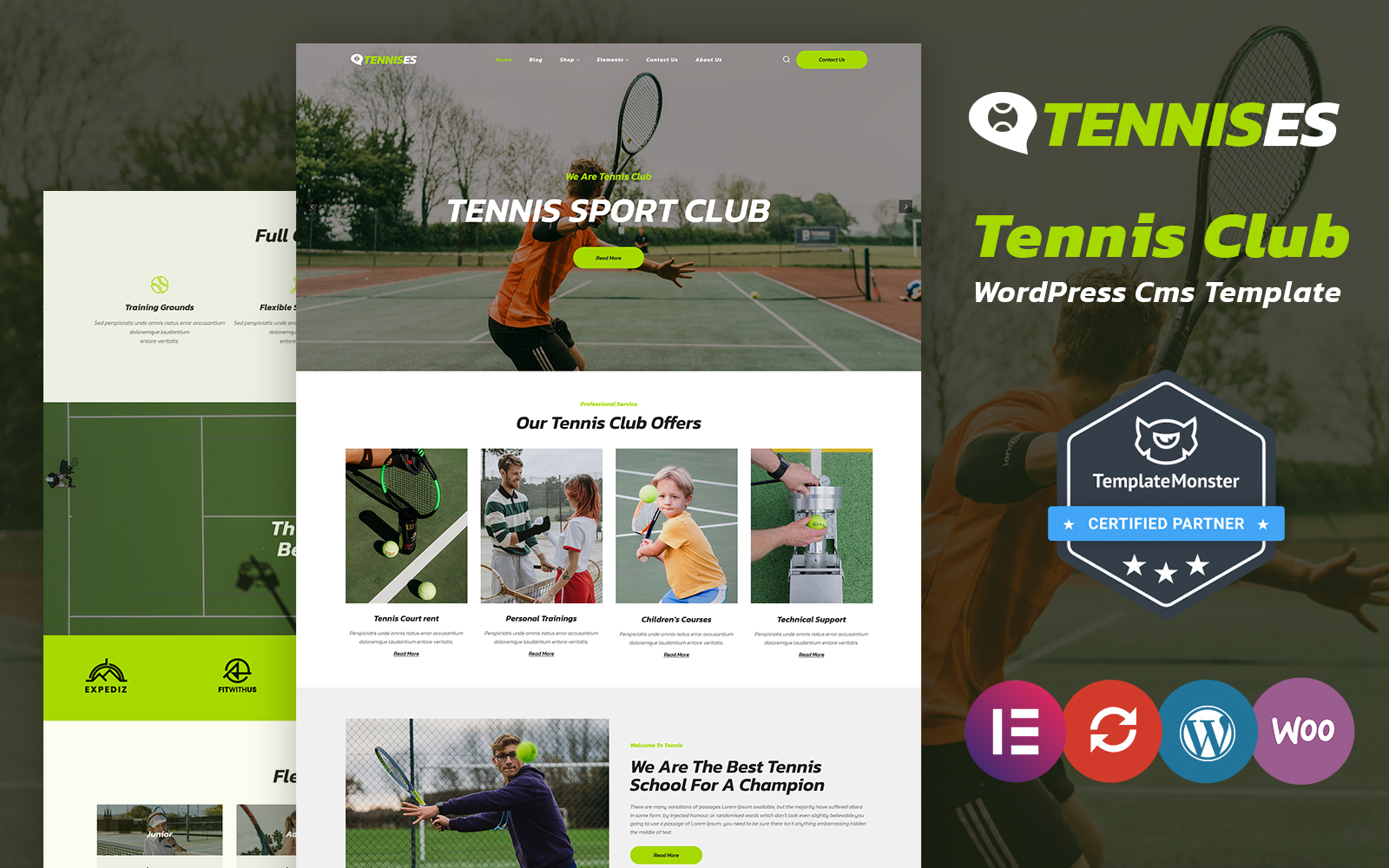 SPORTY – Sport Club WordPress Theme