Creative, Abstract, Modern, Gradients, Curves, Geometric and Colorful Bi-fold Brochure Design Templates!
These creative bifold brochure templates are perfect for any kind of business. They are easy to edit and customize, versatile and are attractively designed to market your services and products.
What is a Bi-fold Brochure?
A half-fold brochure, also called a bi-fold brochure, is made up of a single sheet of paper folded into two. This divides the brochure into two panels. The standard brochure size for the half-fold is 8.5" x 11". This fold is best for simple product presentation, such as one or two product features.
Creative and Modern Bi-Fold Brochure Template Designs
Take a look at our wide variety of bi-fold brochure designs to get ideas and inspiration for your next brochure. If you like any of these designs you can click on the link, purchase and download the bi-fold brochure design and edit it according to your specifications. All the designs are completely editable – text, logo, color & resizable/scalable ( PSD) vector based designed in Adobe Illustrator. It's fully editable, customisable & scaleable without losing resolution. Ready to print with professional template setup with CMYK, Layered, 300DPI, Bleeds & Safe Guides, Trims and free fonts.
Bifold Brochure Design Template – Diagonal Blue and White Design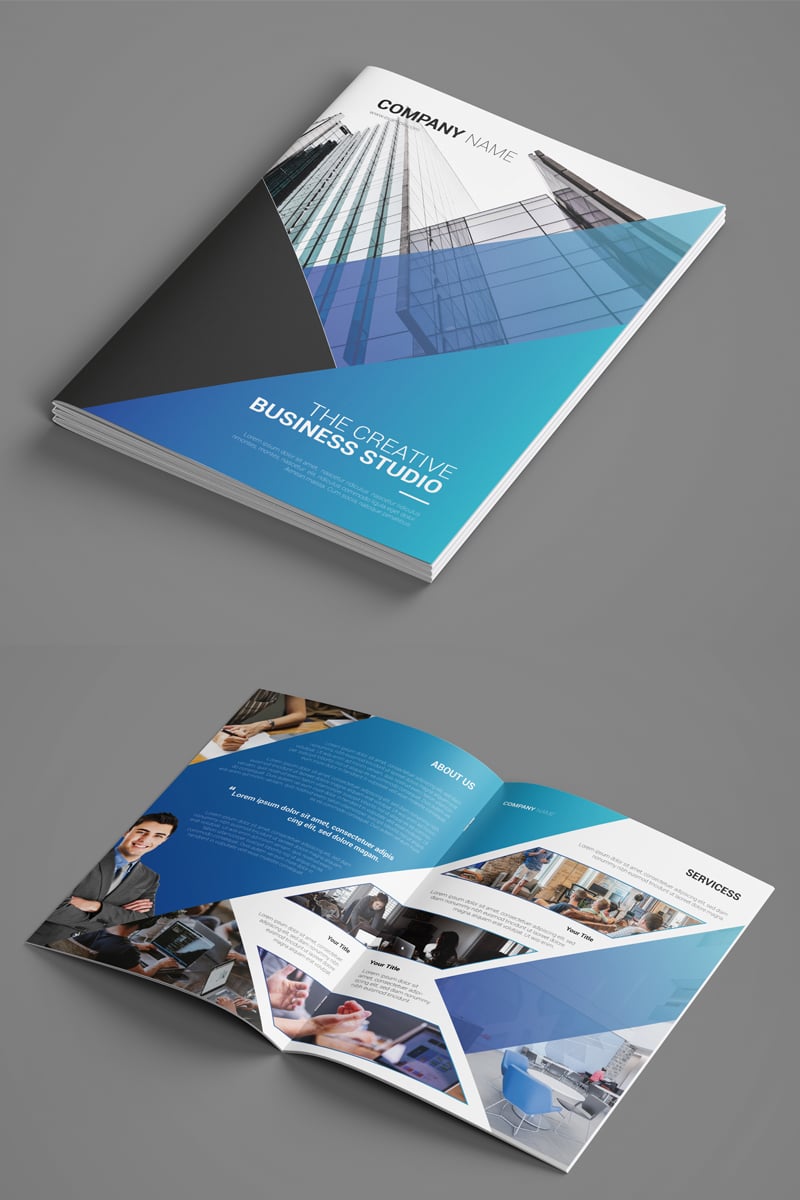 Business Bifold Brochure Design – Purple and White Theme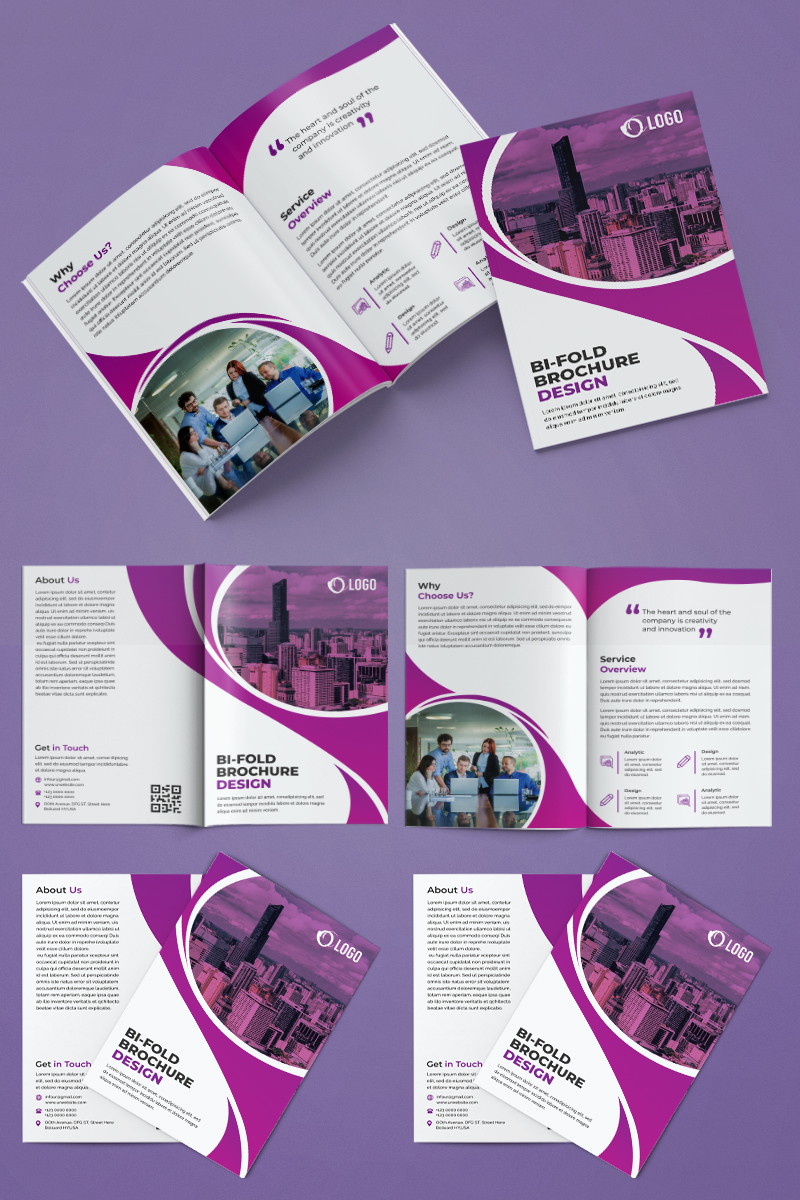 Bi-fold Brochure – Geometric Yellow and Black Theme
Colorful Abstract Bifold Brochure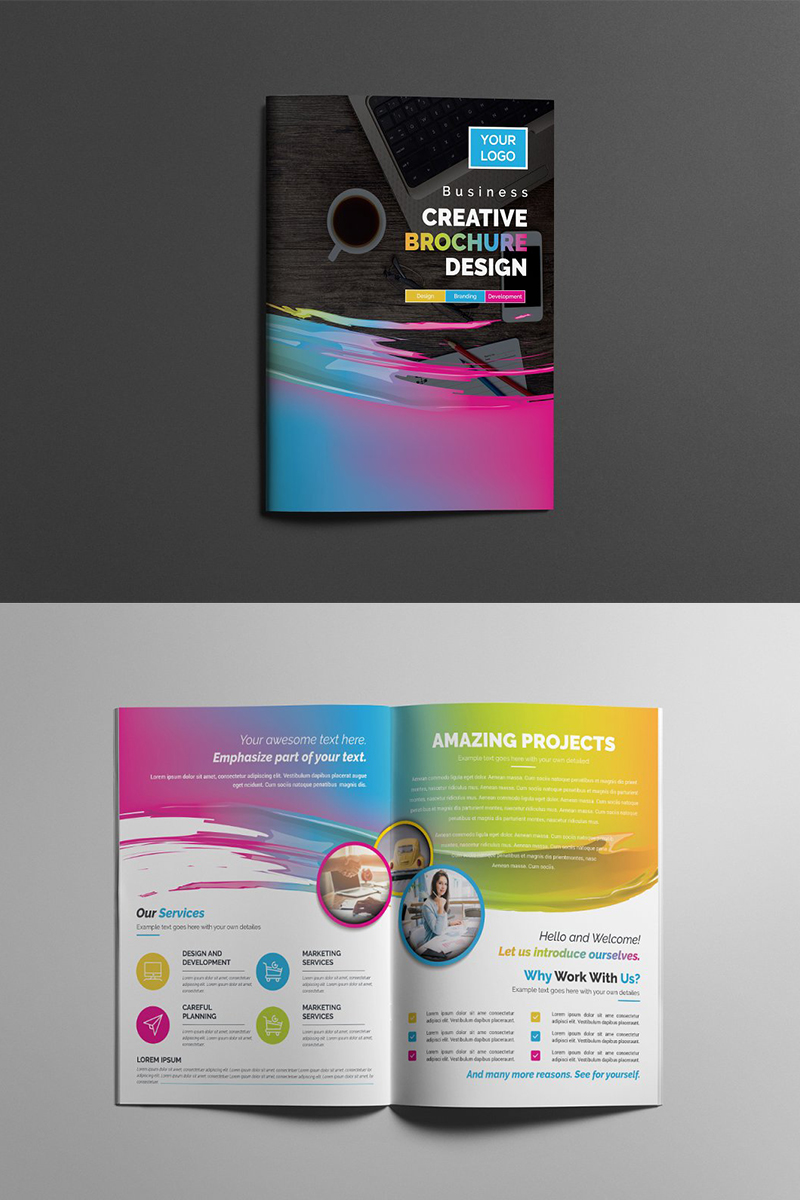 Geometric Design with Transparent Overlays – Business Bi-Fold Brochure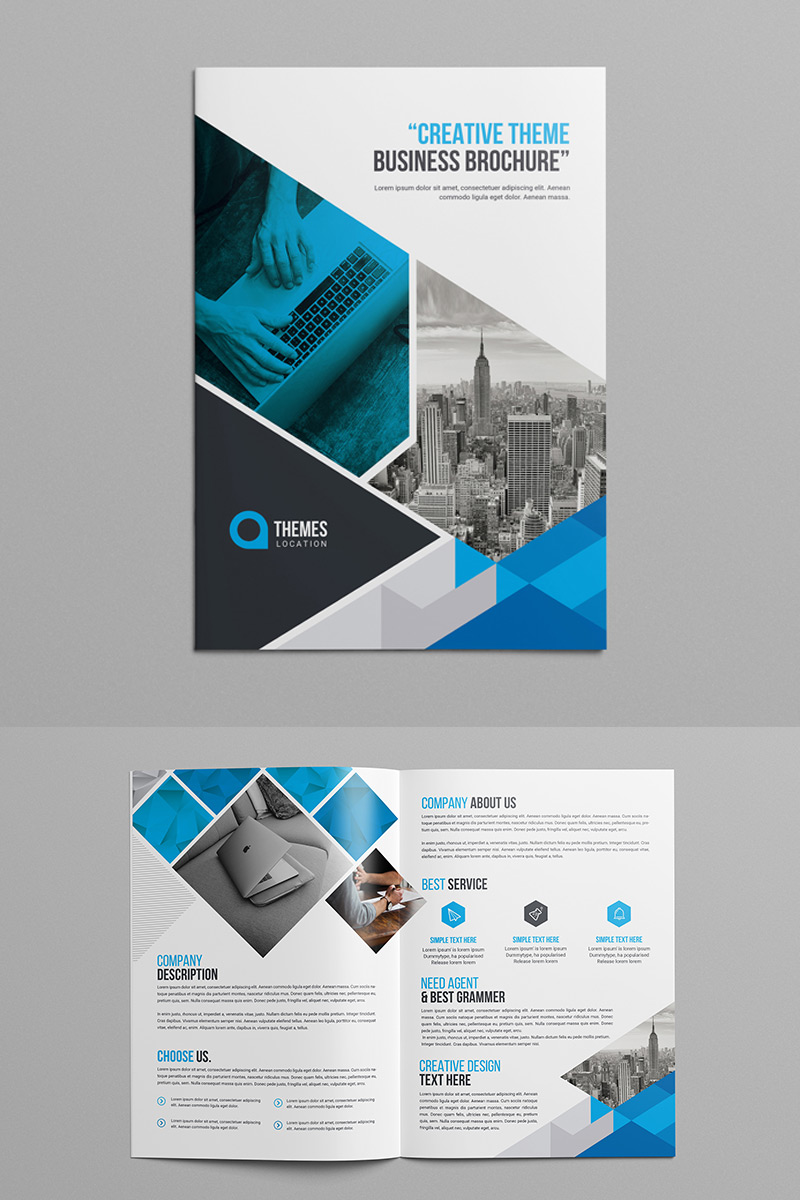 Bi-Fold Brochure Design – Hexagon Design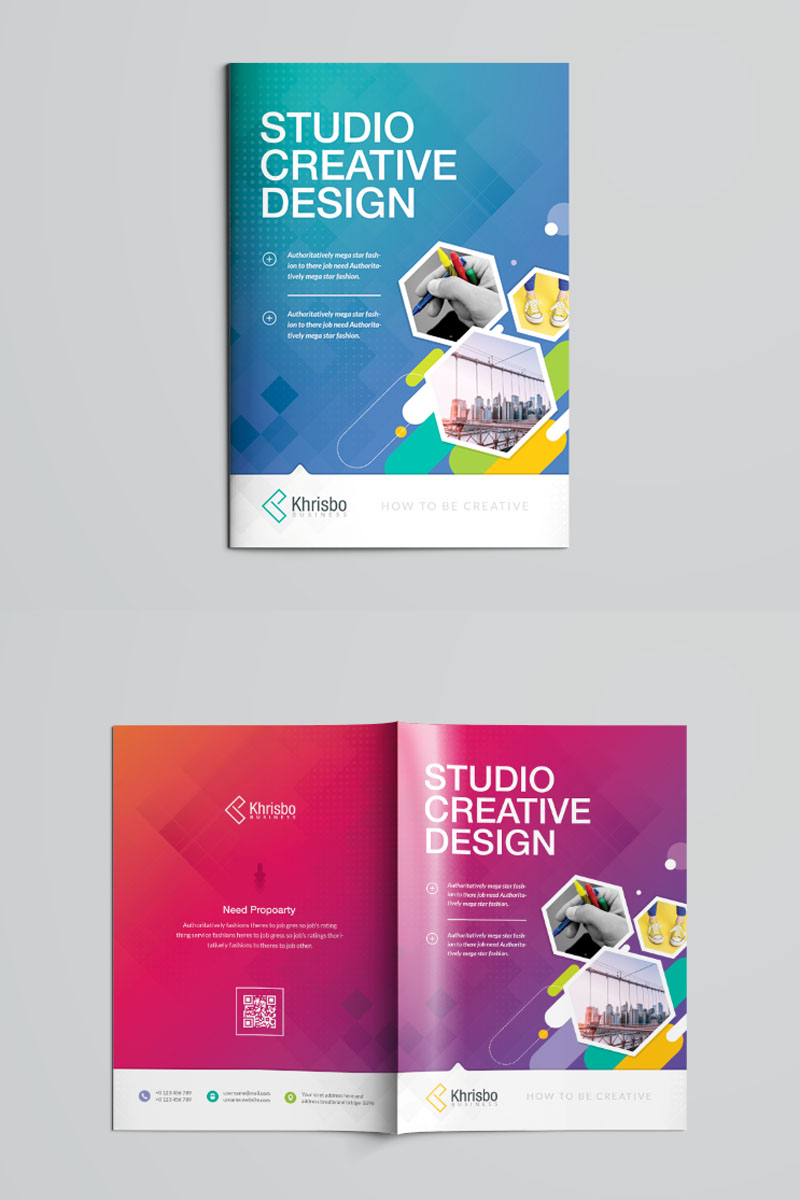 Conference Bifold Brochure – Blue and White Theme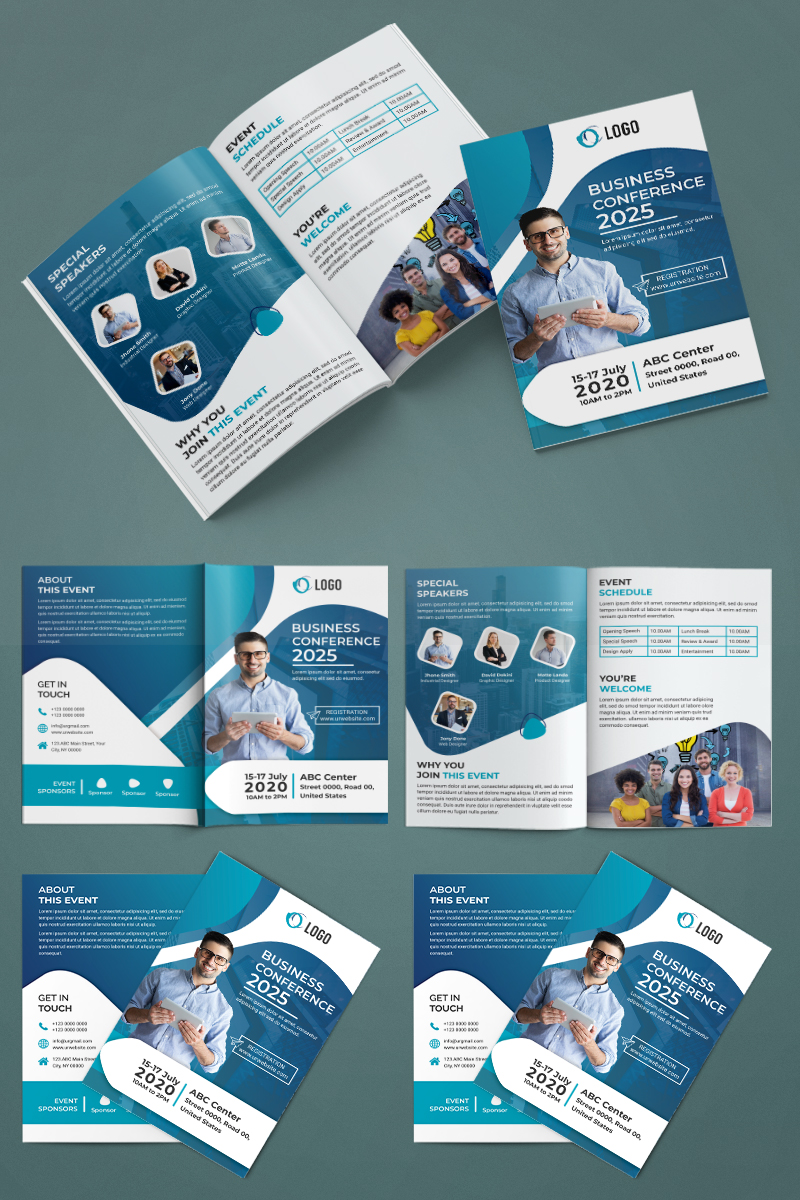 Colorful Geometric Design Bi-Fold Brochure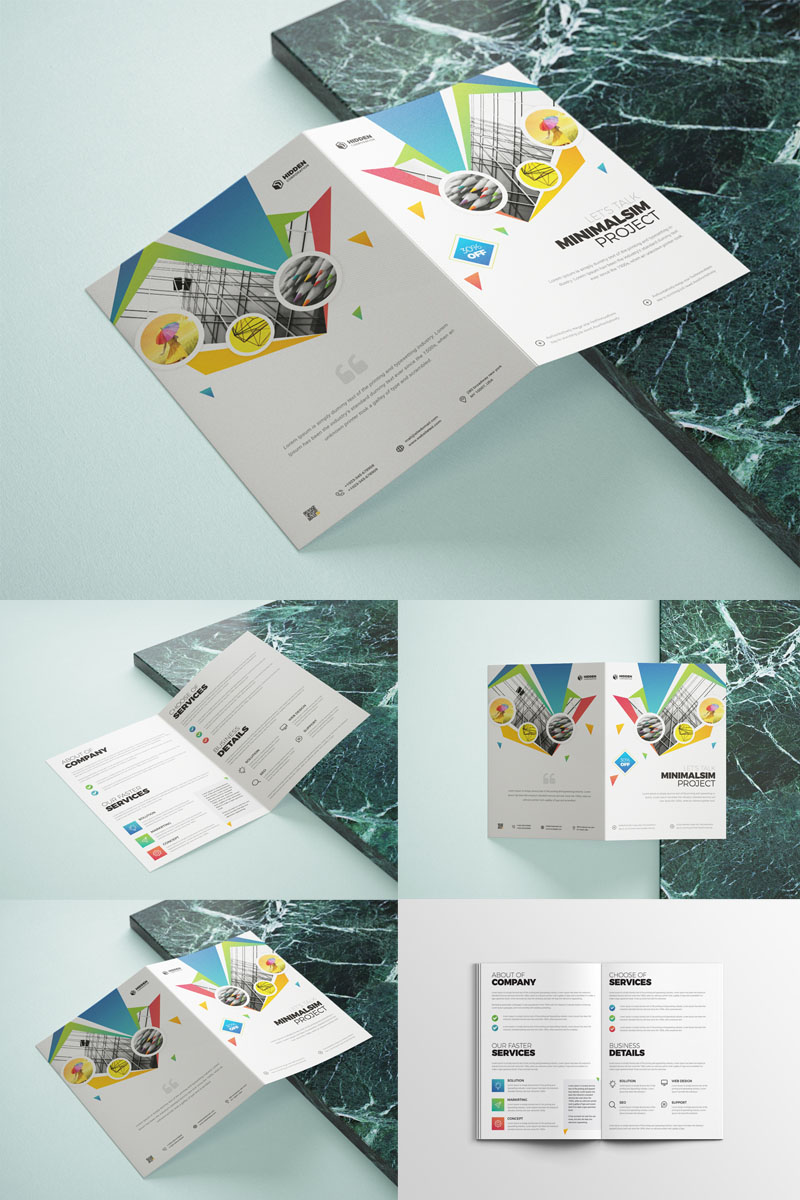 Curvy Modern Bifold Brochure – White, Black and Red Design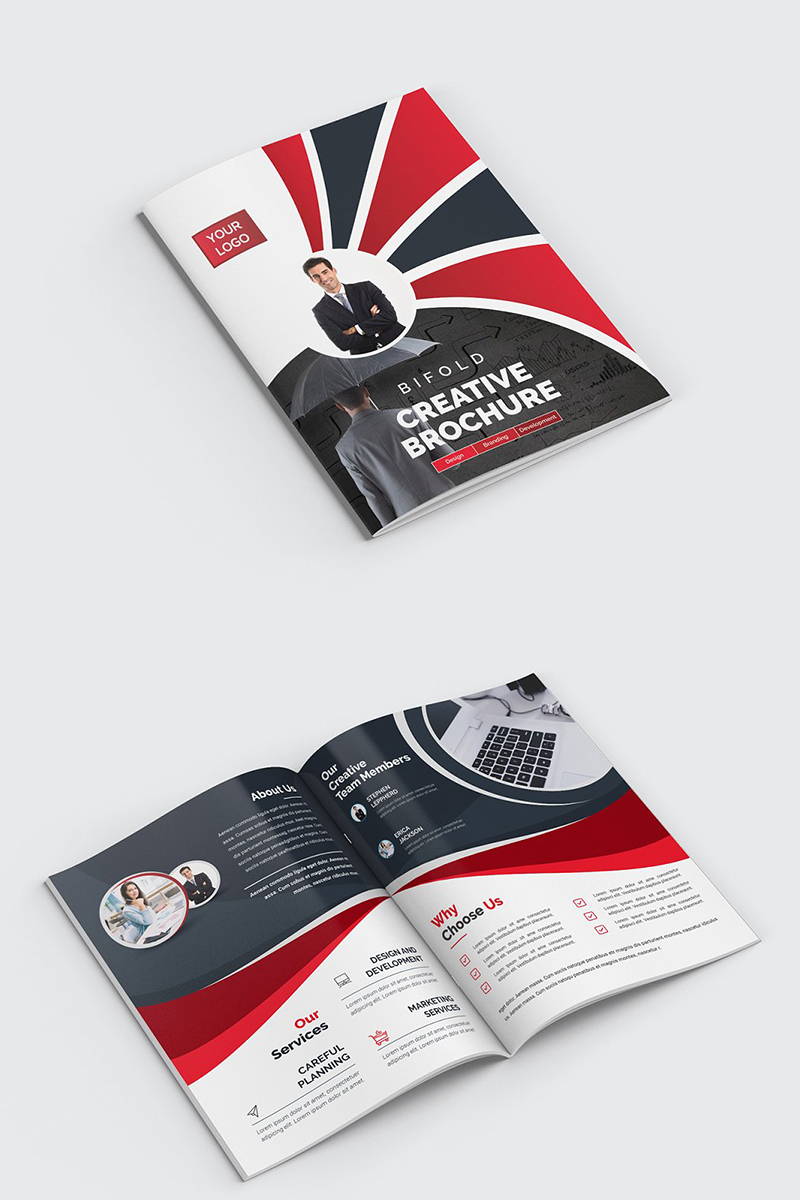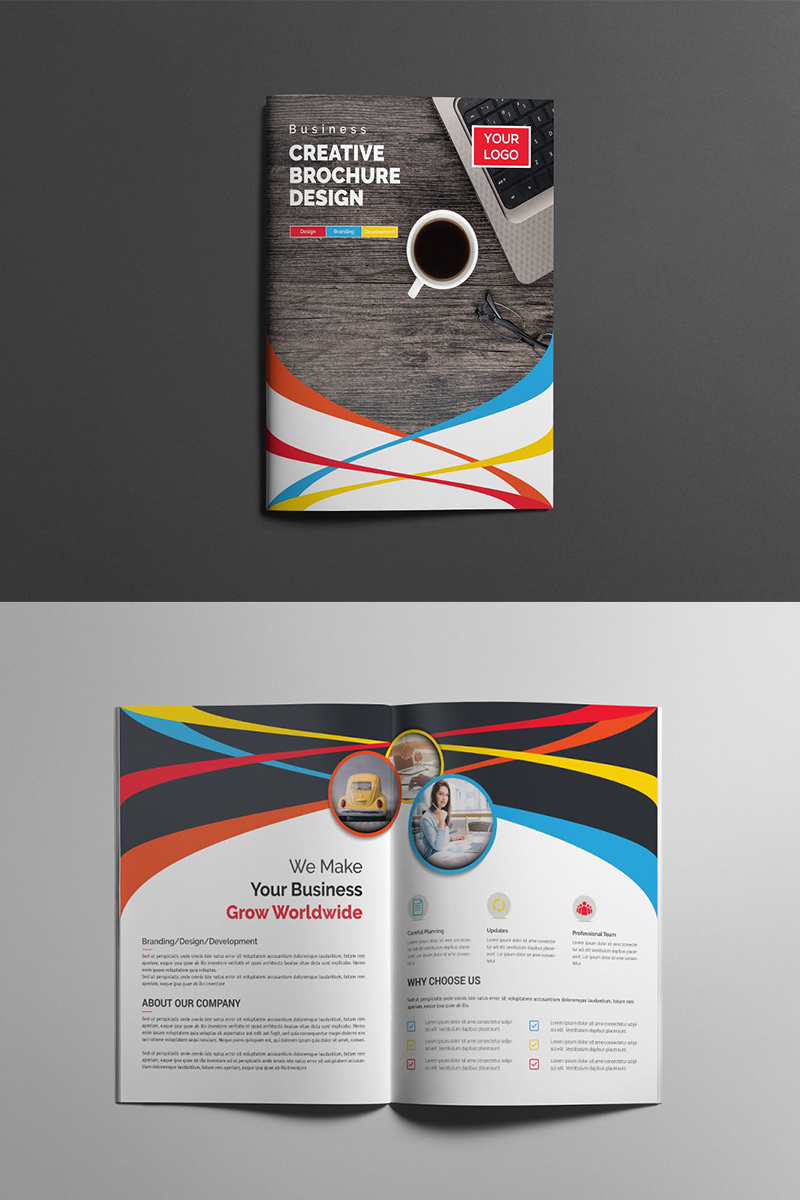 Colorful Bifold Brochure with Black Background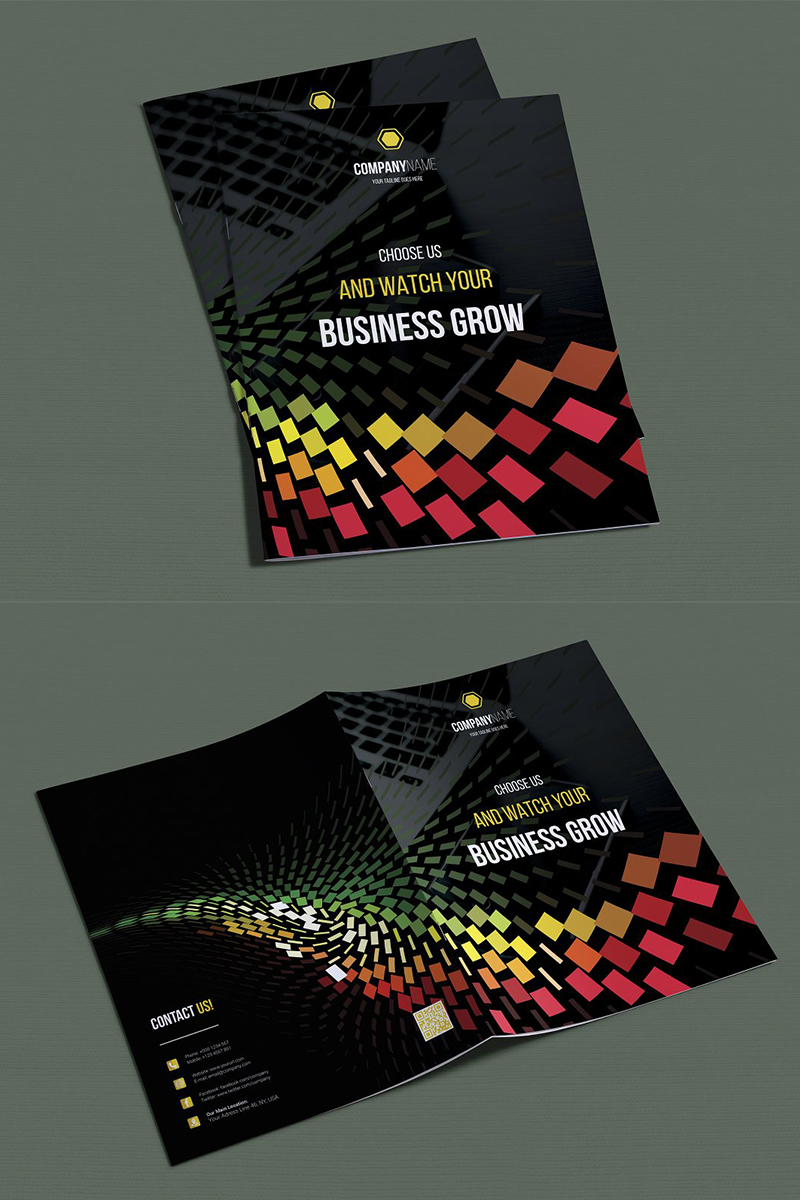 Geometric Bifold Brochure Design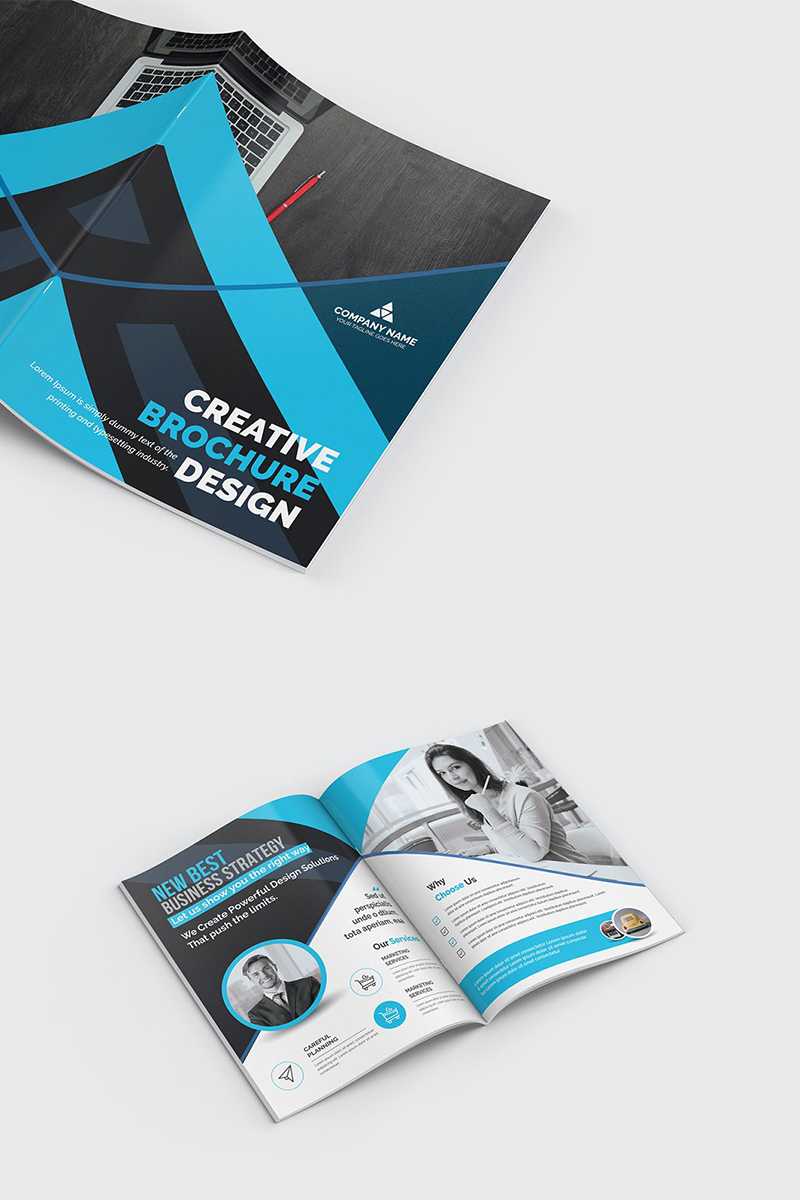 Colorful Geometric Design Bifold Brochure
Colorful Waves Bifold Brochure Design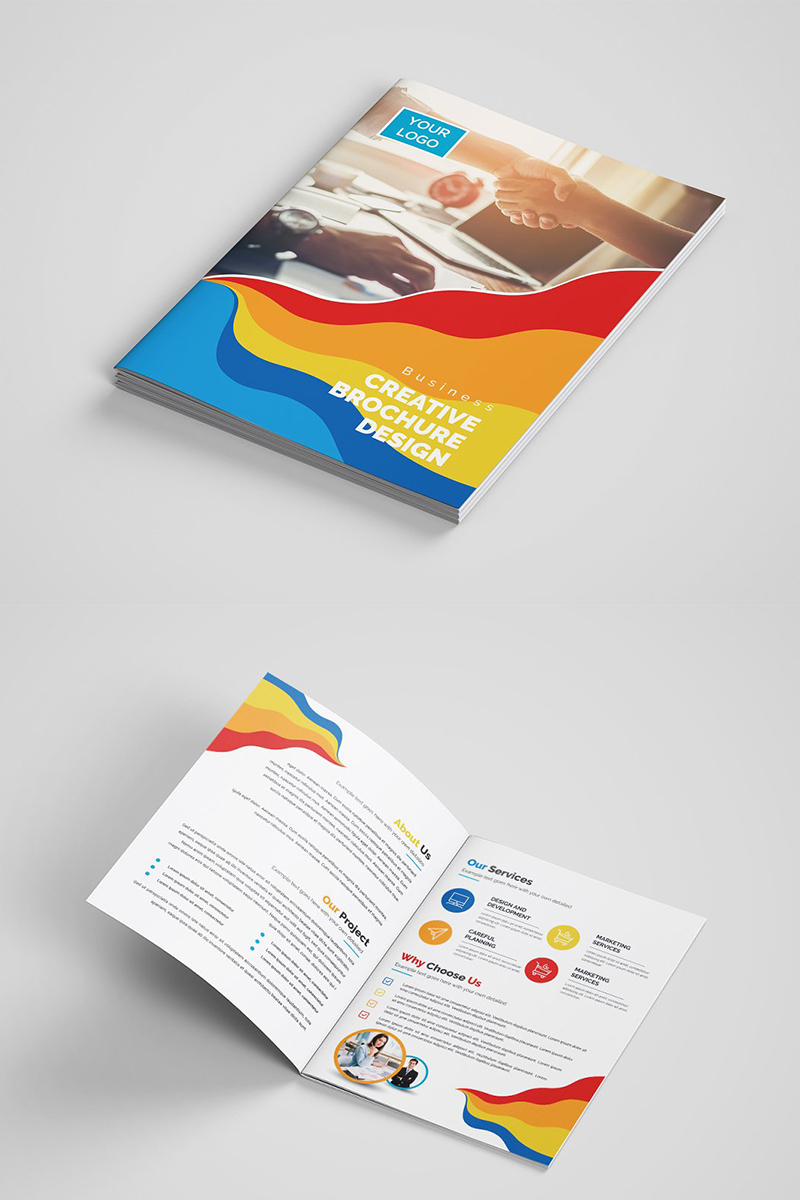 Origami Bifold Brochure Design Template – Red and Black Theme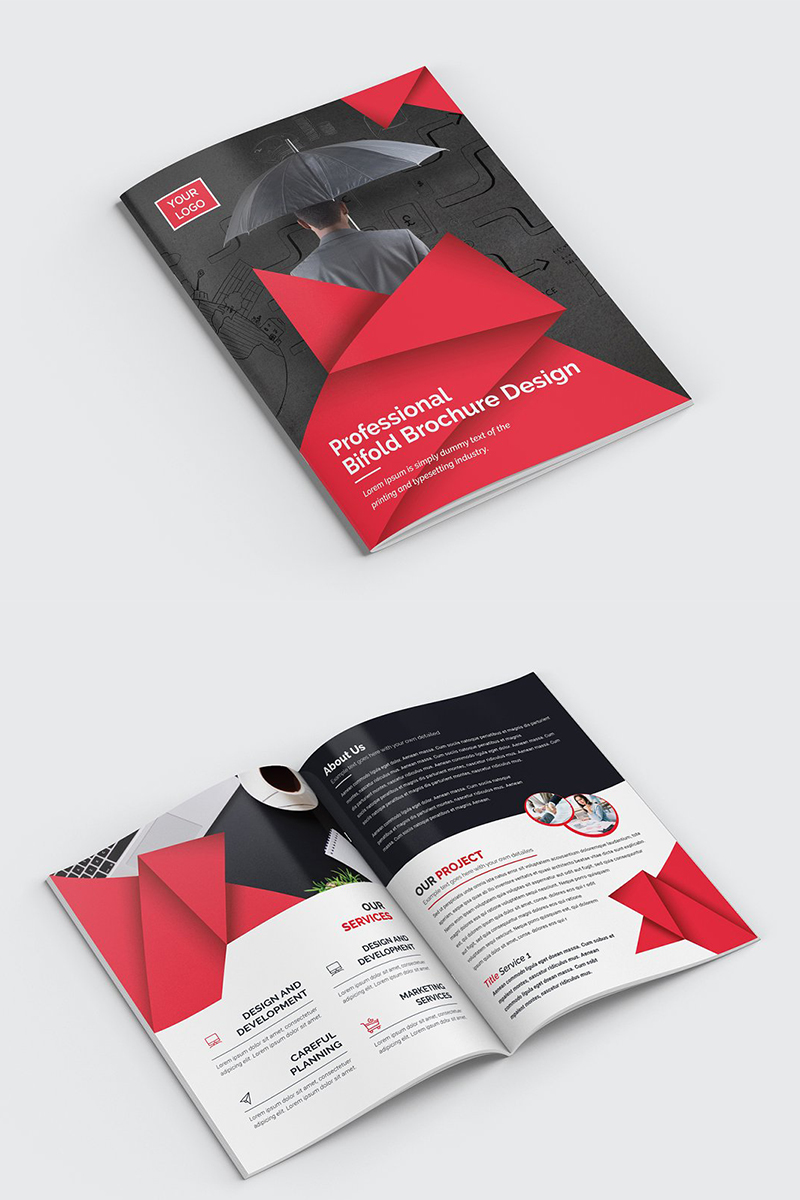 Bi-Fold Brochure – Creative Leaf Design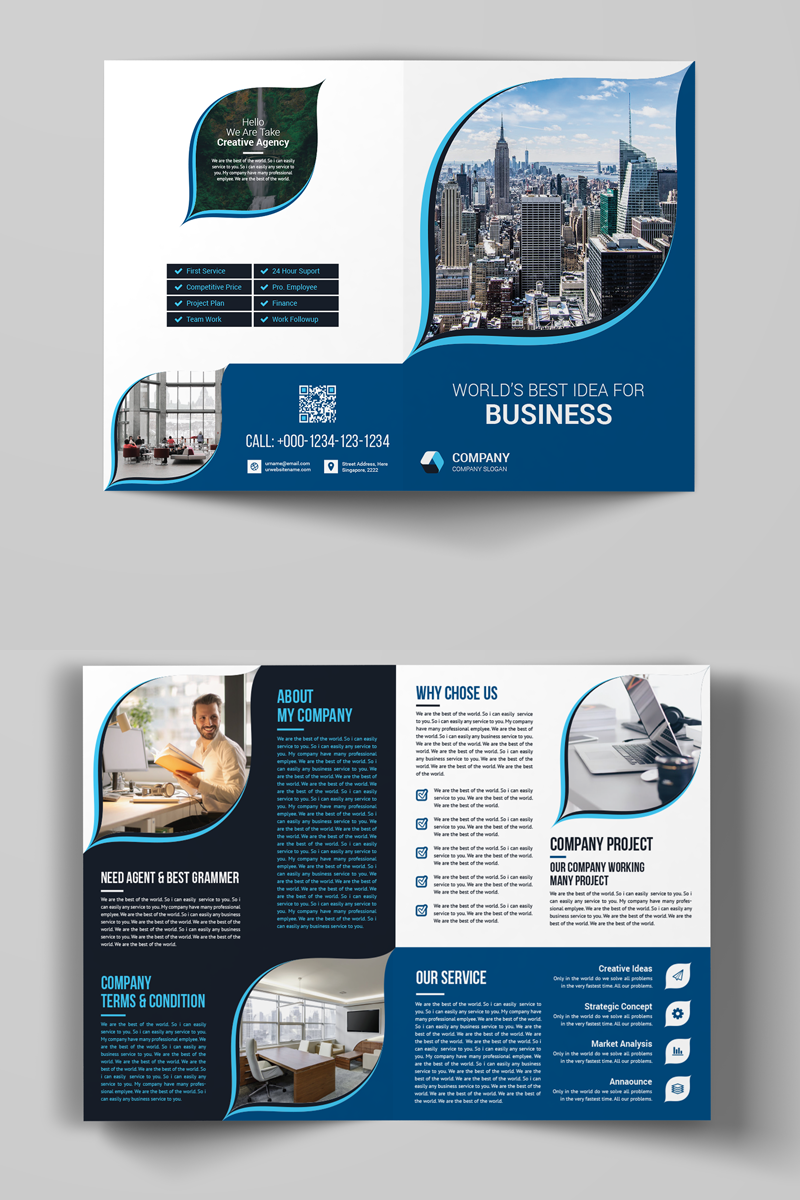 Medical Clinic Brochure Bifold Template – Blue and Purple Gradient Design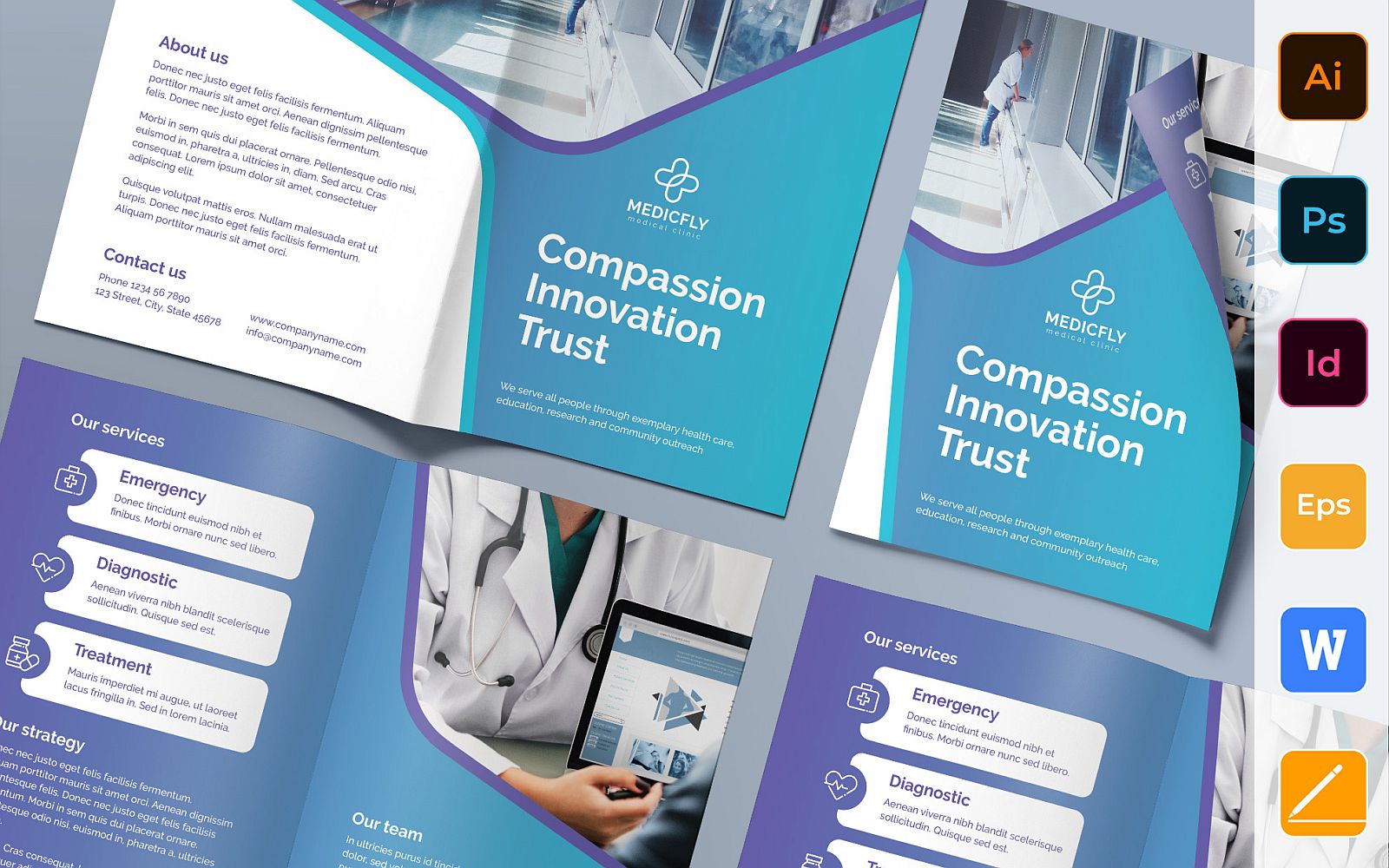 Branding Consultant Brochure Bifold – Circular Design
Meetup Event Brochure Bifold Brochure Template – Colorful Abstract Design
Ice Cream Shop Brochure Bifold Brochure – Colorful Abstract Design
Car Wash Brochure Bifold – Blue Abstract Design
Advertising Agency Brochure Bifold – Red and Purple Gradient Circle Design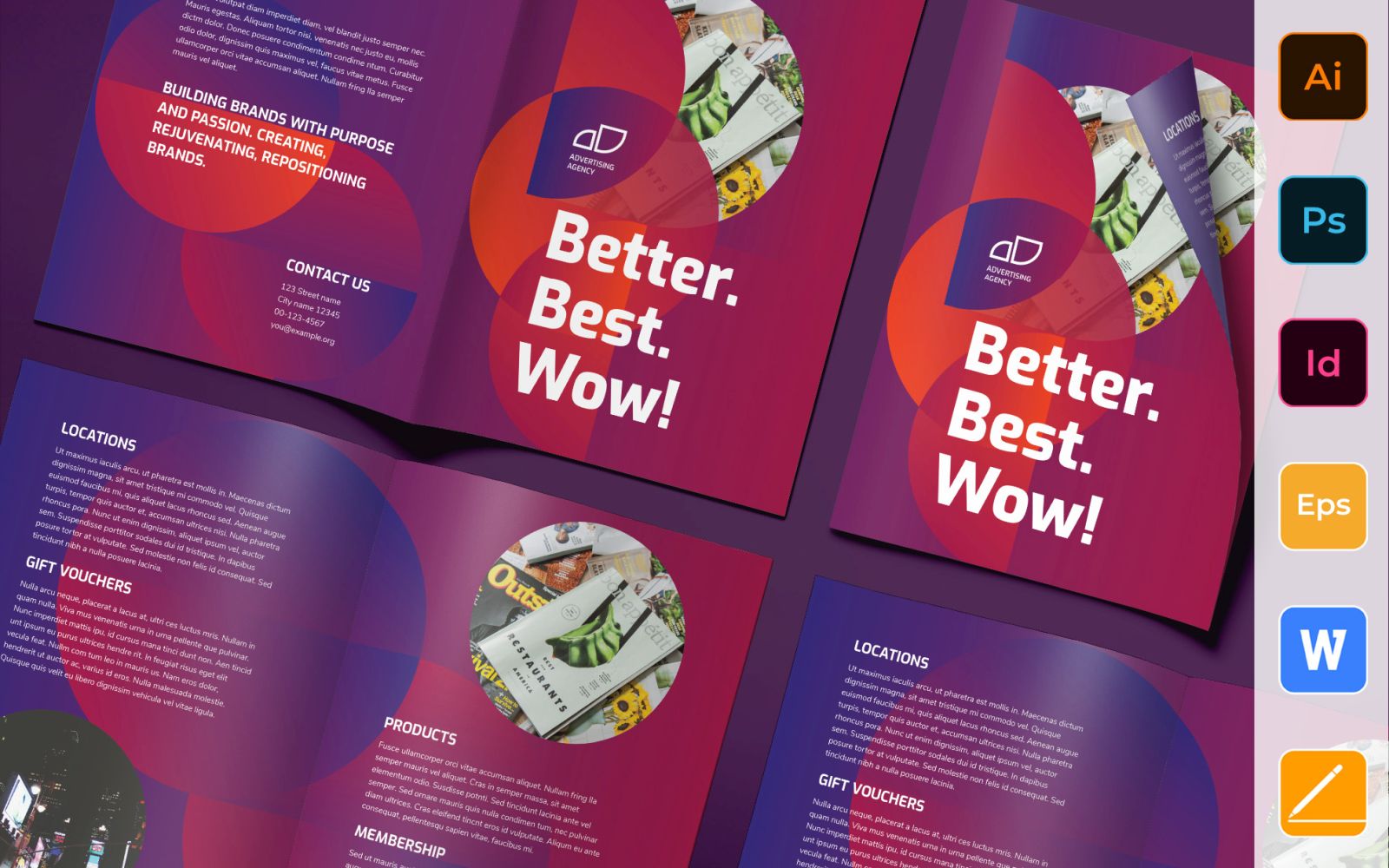 Legal Services Brochure Bifold – Muted Pastels Gemetric Theme
Business Bifold Brochure Design – Geometric Design with Transparent Overlays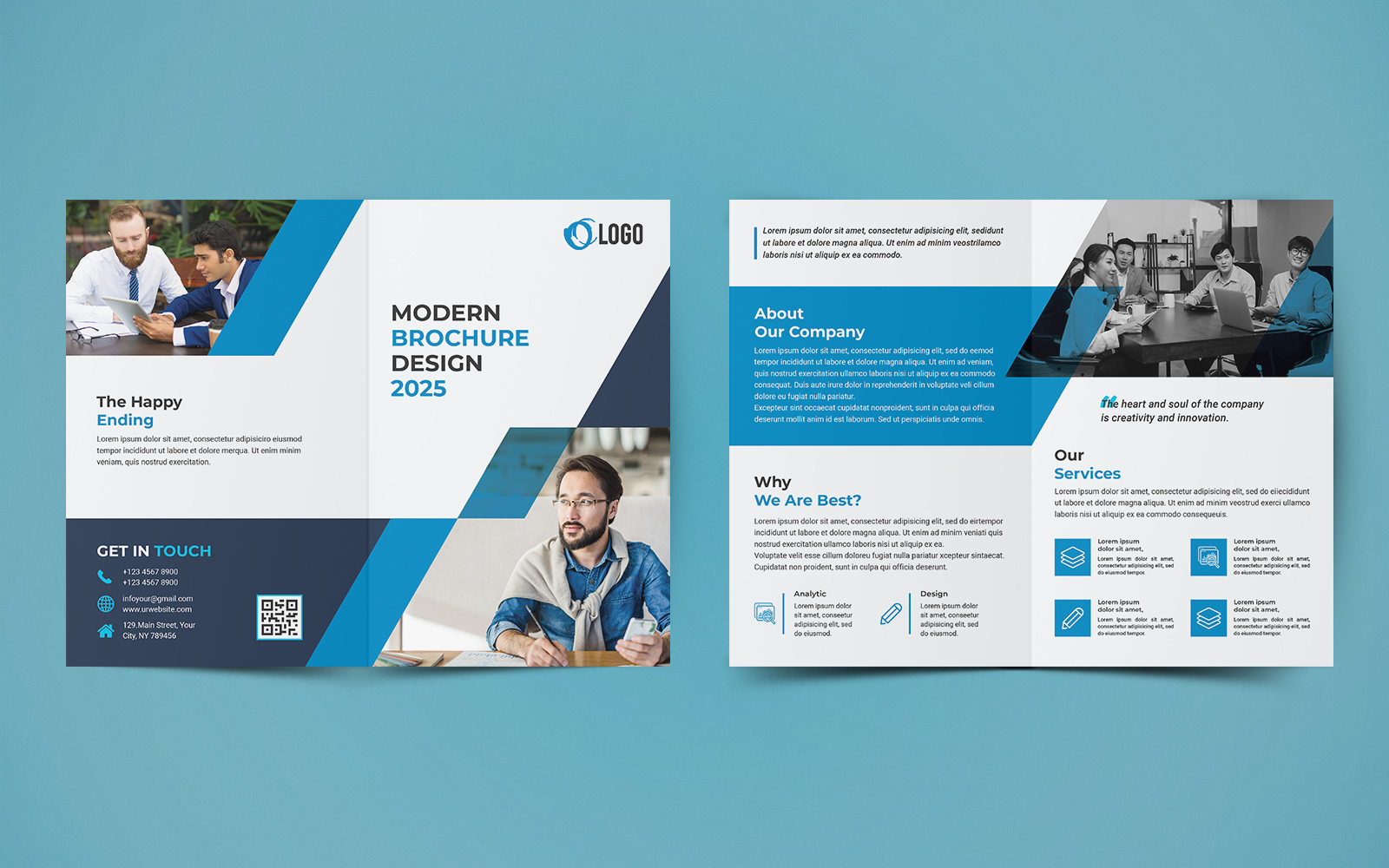 Lounge Bar Brochure Bifold – Colorful Abstract Brochure Design
Bifold Brochure Template – Circle Design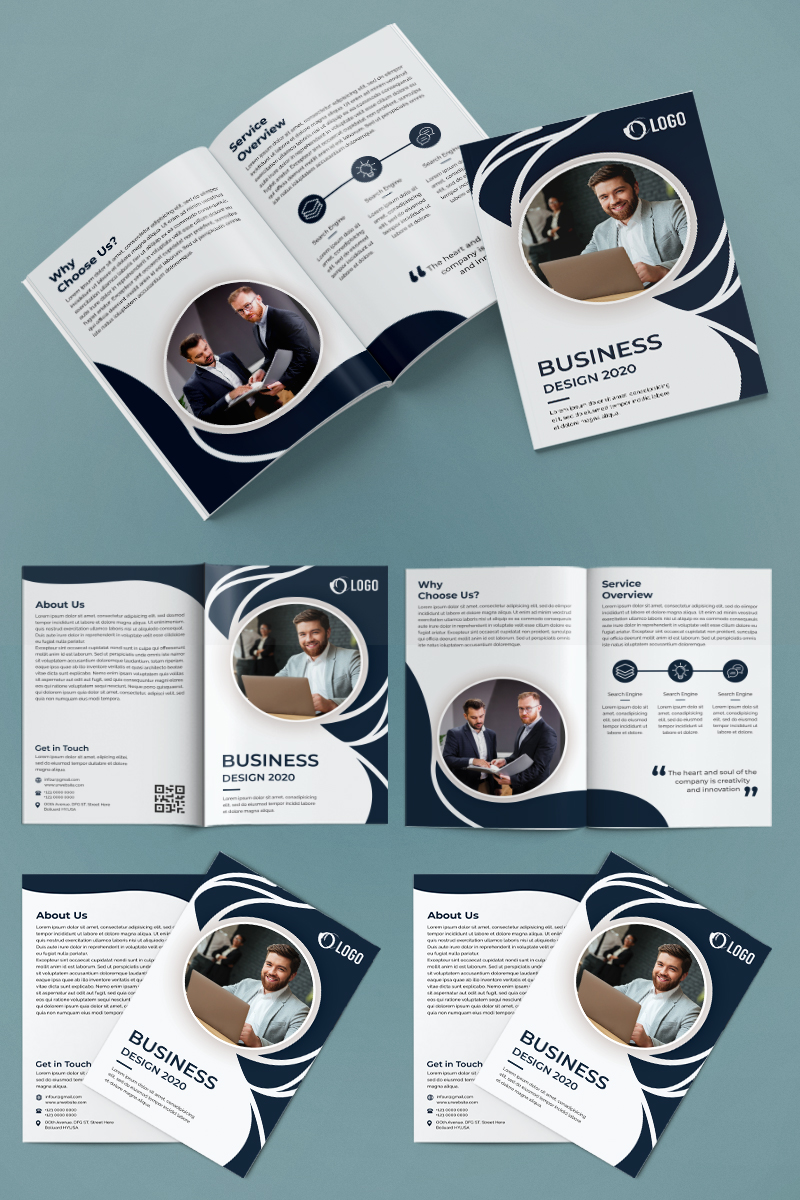 Modern Bifold Brochure – Transparent Overlays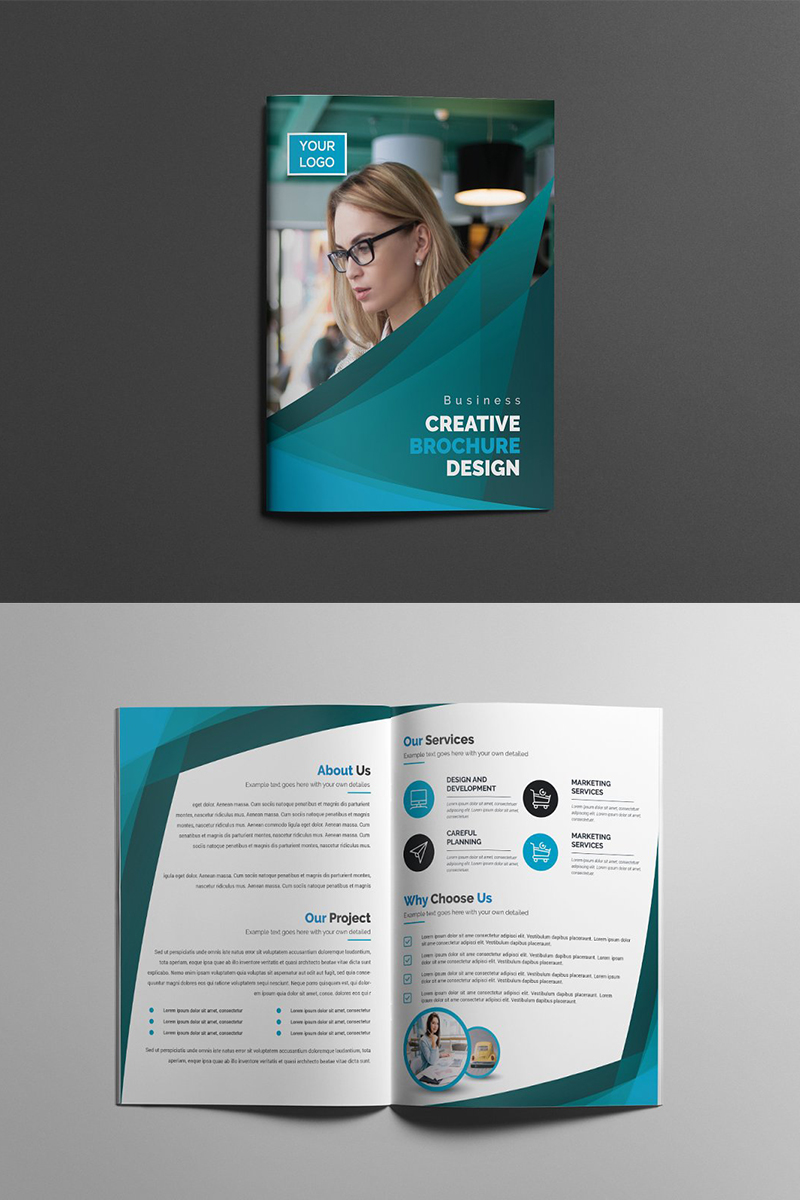 Modern Bifold Brochure – Ribbon Design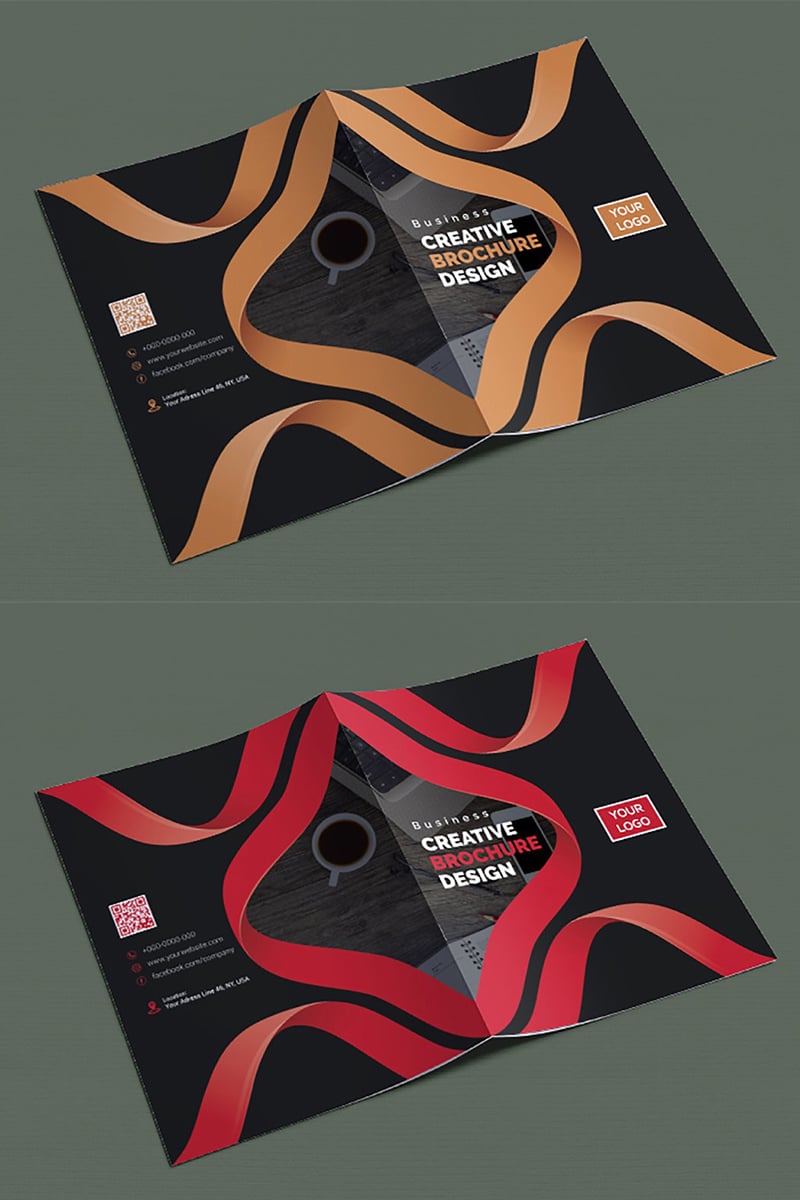 Business Bi-fold Brochure Design – Geometric Theme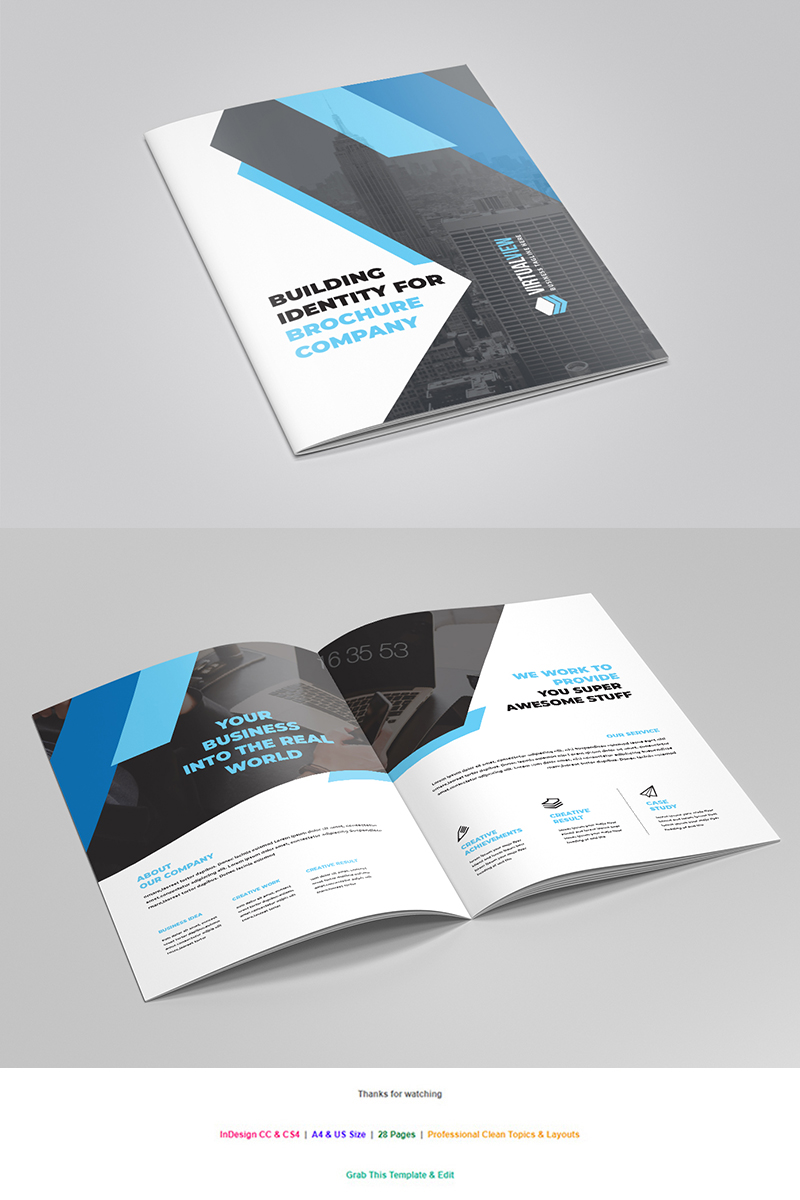 Bifold Brochure Design – Circle Theme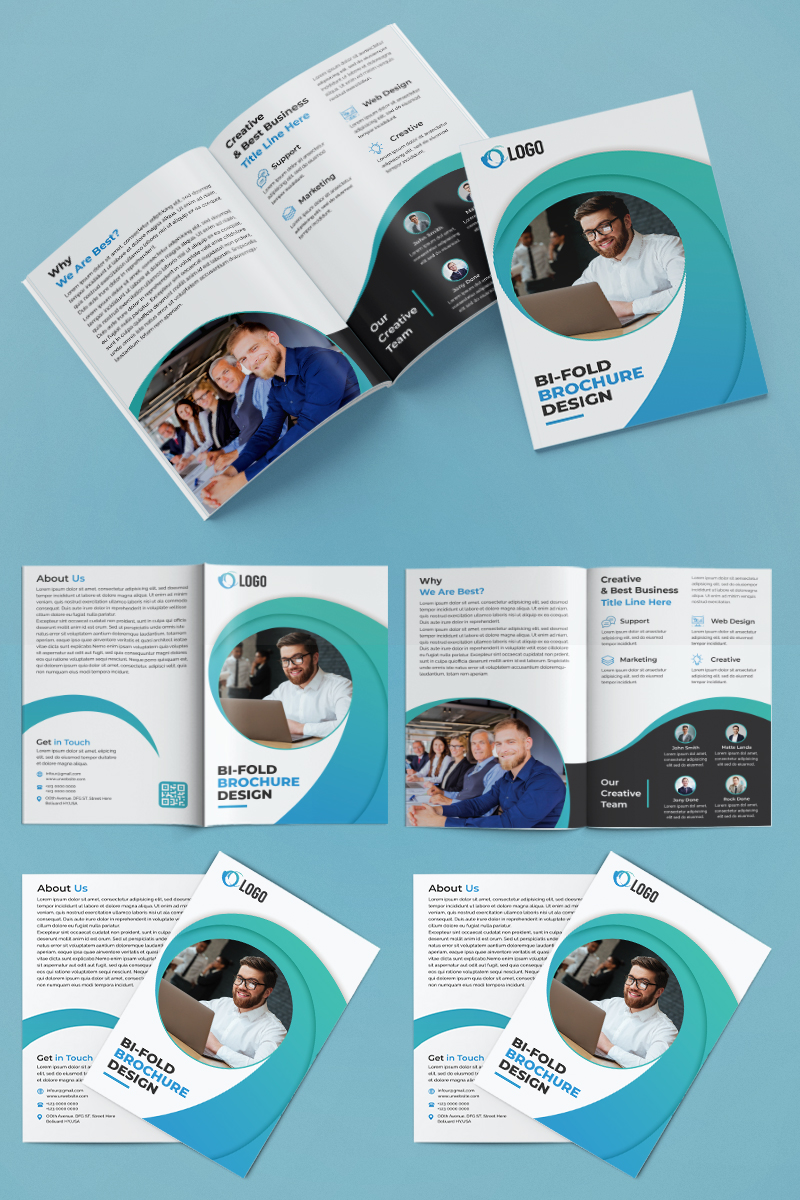 Spa Salon Brochure Bifold – Abstract Bacgkground
NGO Brochure Bifold – Mustard Yellow Theme with Green Accents
Building Company Brochure Bifold – Blue Theme
Bakery Brochure Bifold Template – Abstract Blob Design
Cleaning Service Brochure Bifold Template – Purple Theme